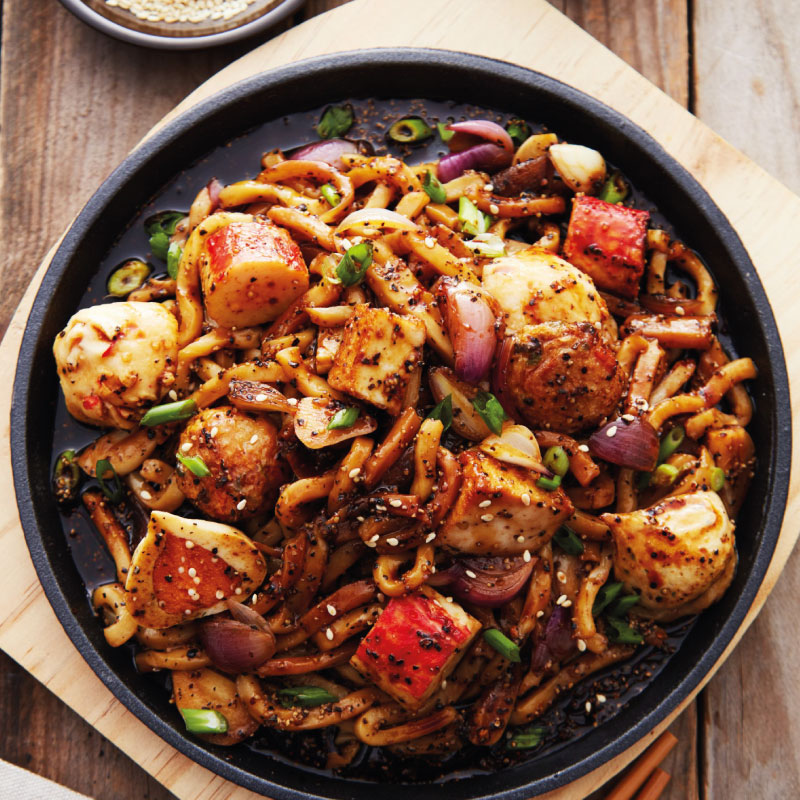 Black Pepper Seafood Udon
Preparation time: 10 minutes
Cooking time: 15 minutes
Servings: 2
| | |
| --- | --- |
| 8-10 Pieces | QL MUSHROOM 6 in 1 Steamboat items, halved |
| 4 | Shallots, thinly slice |
| 1 Clove  | Garlic, thinly sliced |
| 2 Packets | Fresh Udon, blanched and drained |
| 2 - 3 Tbsp | Cooking oil |
Sauce
6 cloves
Garlic, peeled and chopped finely
1 tbsp
light soy sauce
1 tbsp
dark soy sauce
1 tbsp
oyster sauce
1 tbsp
sugar
2 tbsp
ground black pepper
2 tbsp
water
Handful of green spring onions for garnishing
1. In a bowl, mix all the sauce ingredients together until combined.
2. Heat up cooking oil in a wok, stir fry QL MUSHROOM 6 in 1 Steamboat items for 2-3 minutes, remove and set aside.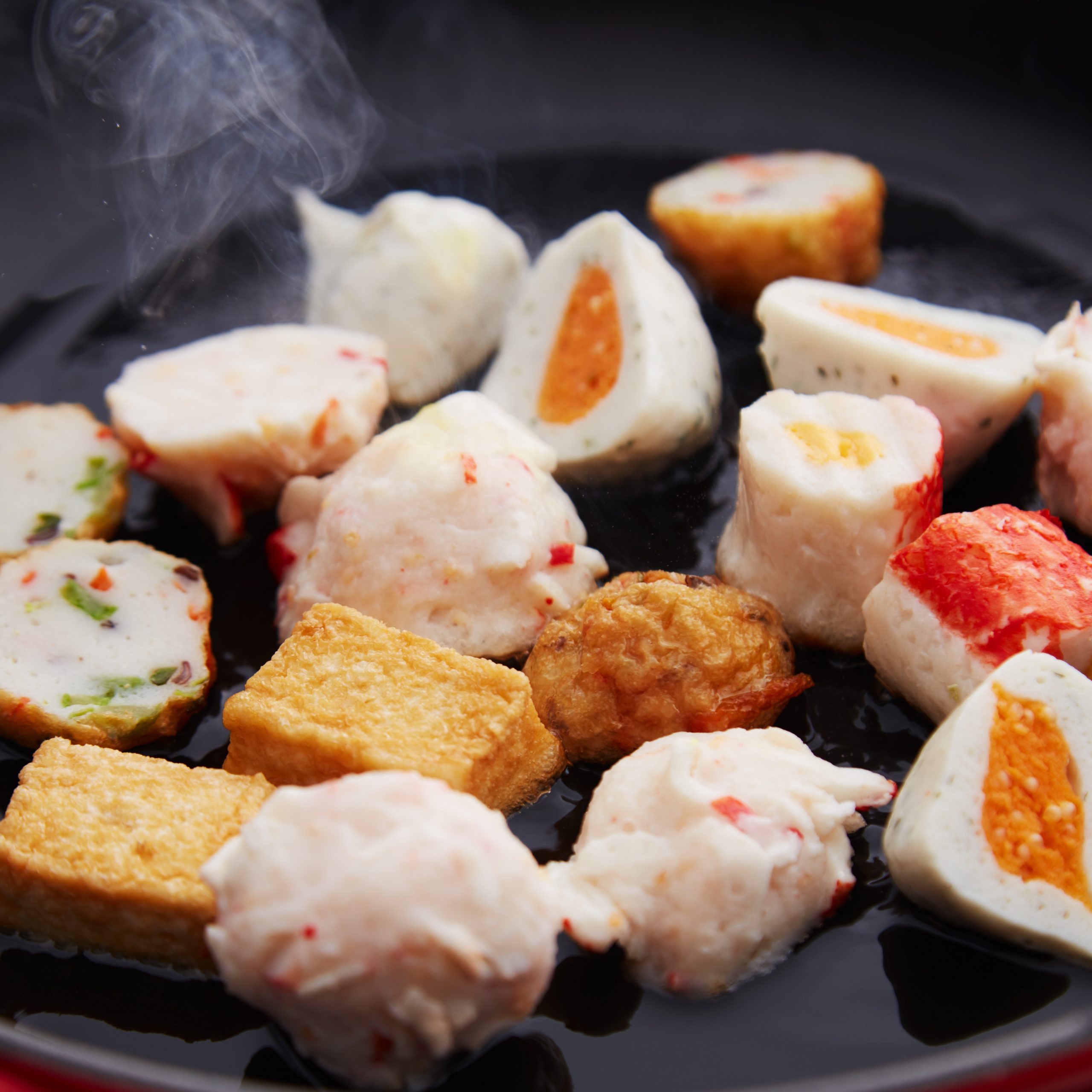 3. In the same wok, sauté shallots and garlic until fragrant, then pour in the sauce.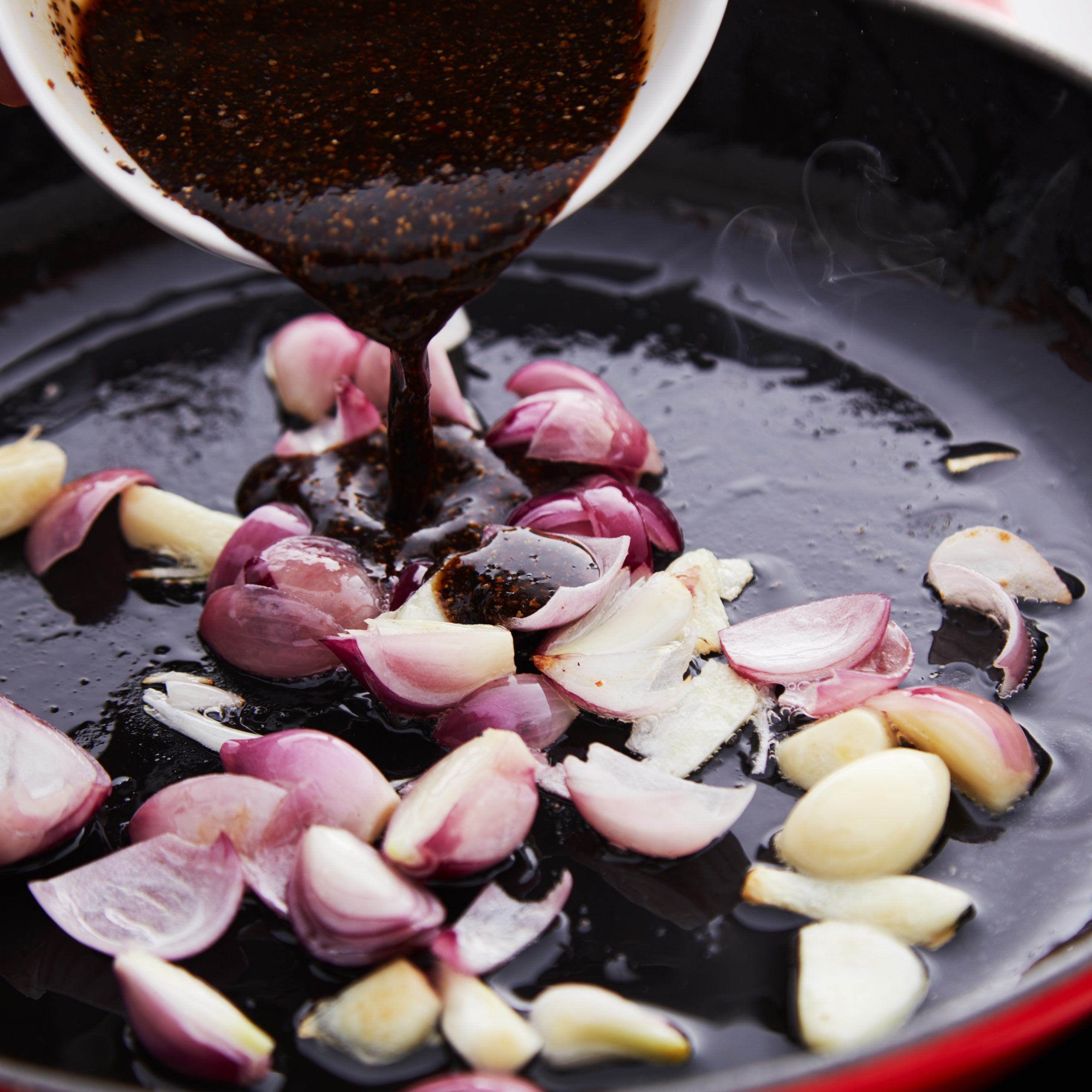 4. Add in udon and stir to mix well. Add in a little more water if the sauce is looking too dry.
5. Simmer until sauce thicken.
6. Finally, add in QL MUSHROOM 6 in 1 Steamboat items and mix well.
7. Garnish with green spring onions before serve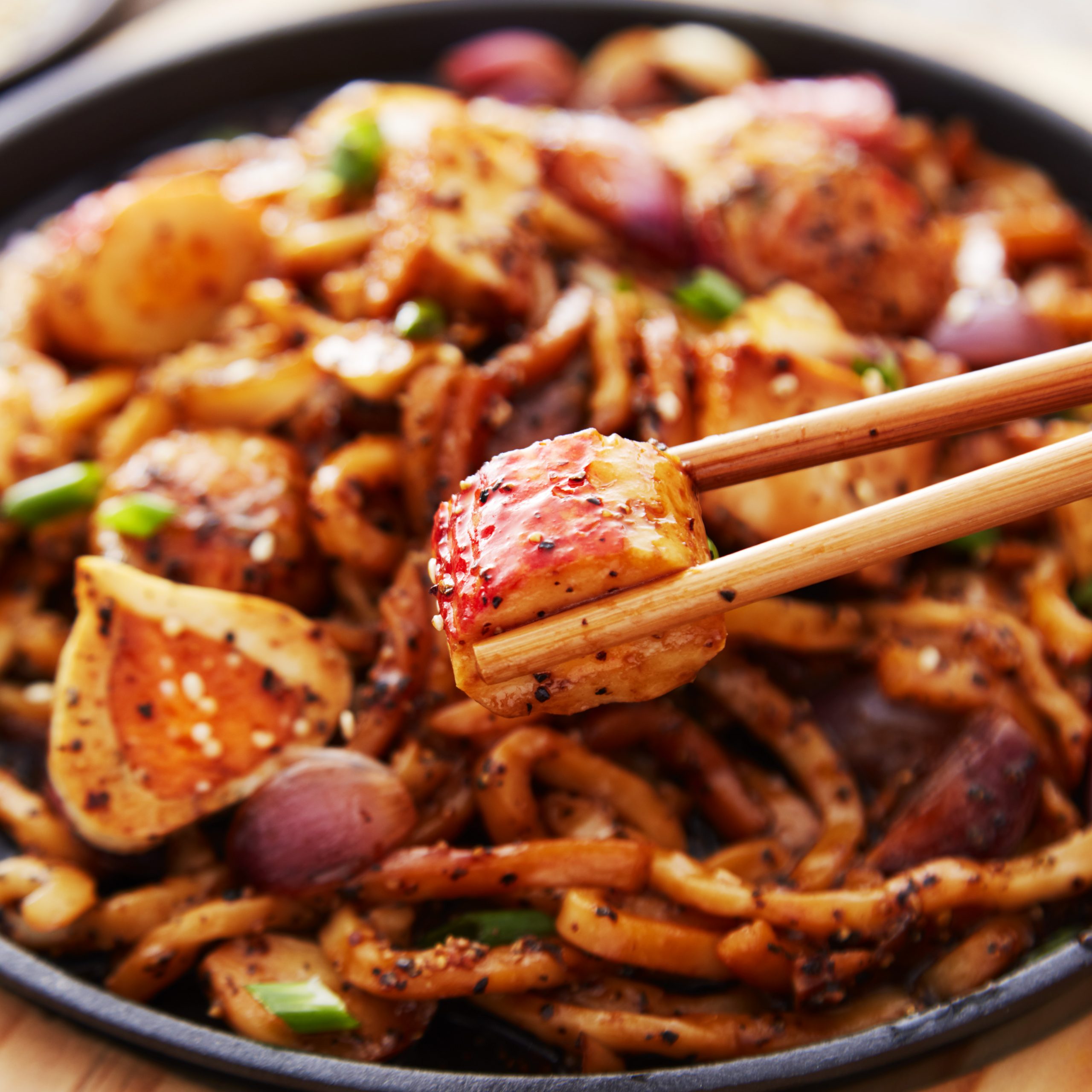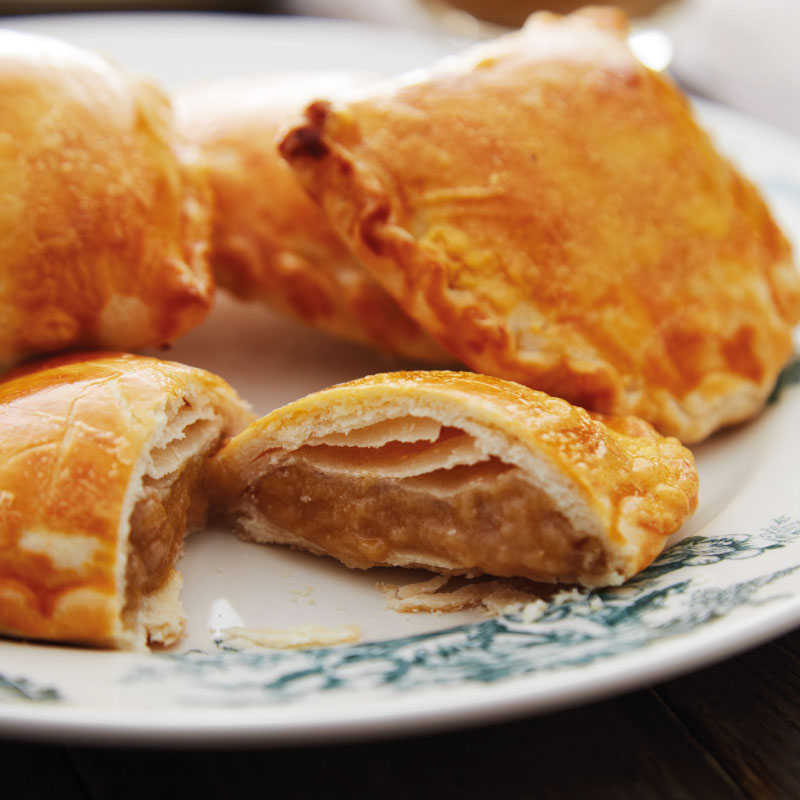 Kaya Puff
Preparation time: 30 minutes
Cooking time: 40 minutes
Makes: 6
Homemade Kaya Filling (Coconut Milk Jam):
| | |
| --- | --- |
| 3 | QL Omega Eggs |
| 200 ml | fresh coconut milk |
| 200 g | castor sugar |
| 4 tbsp | sugar + bit of water |
| 2 | pandan leaves, knotted |
For Water Dough:
| | |
| --- | --- |
| 70 g | bread flour |
| 70 g | plain flour |
| 25 g | sugar |
| 55 g | shortening |
| 70ml | water |
For Oil Dough:
| | |
| --- | --- |
| 70 g | cake flour |
| 35 g | shortening |
| 2 | QL Omega Egg Yolks, beaten for egg wash |
1. In a mixing bowl, whisk all the ingredients except the pandan leaves until the sugar has dissolved.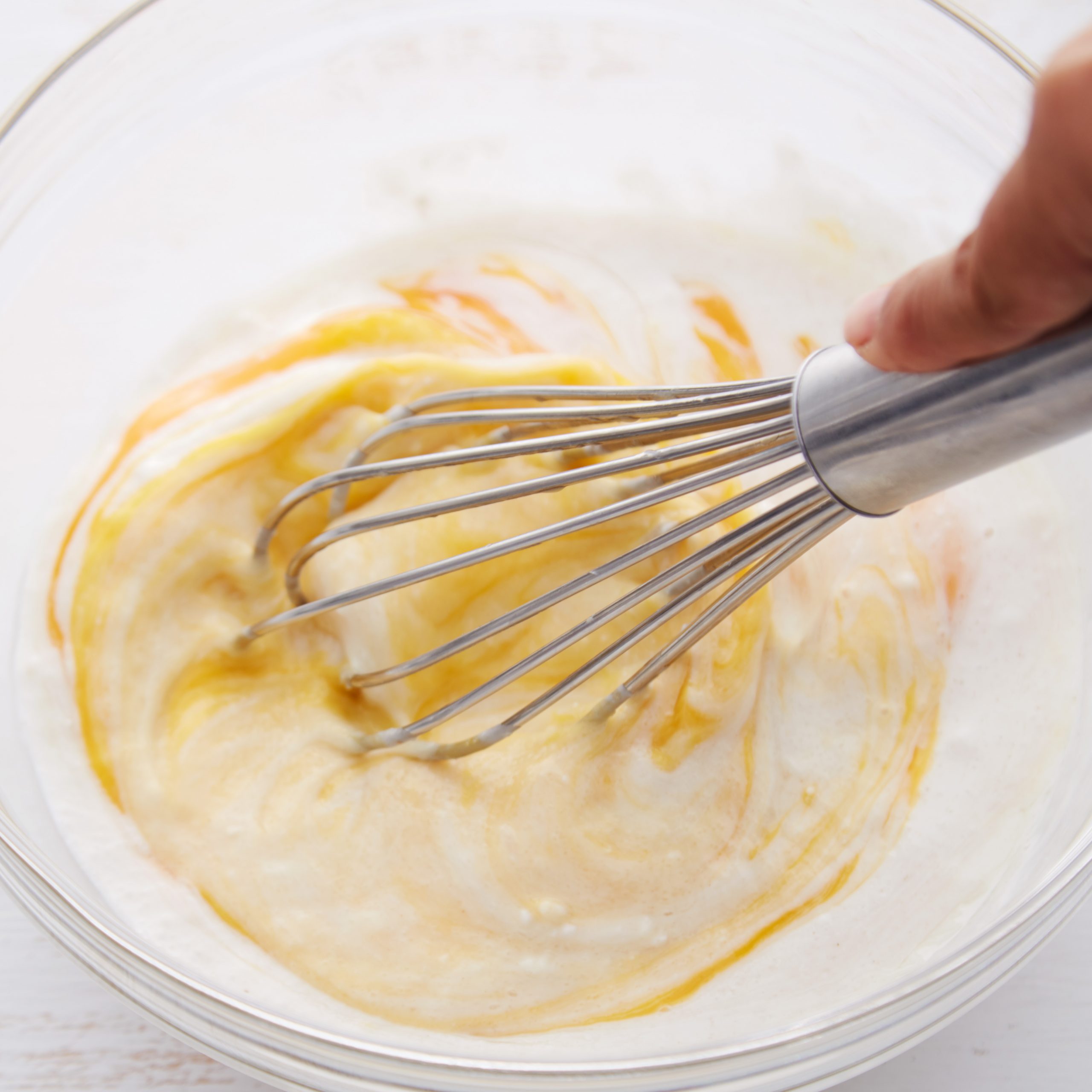 2. Sieve the egg mixture into a heatproof bowl. Then, add in the pandan leaves.
3. Cook the egg mixture with double boil method on low heat, gently stir the mixture until the it has thickened. Must stir constantly.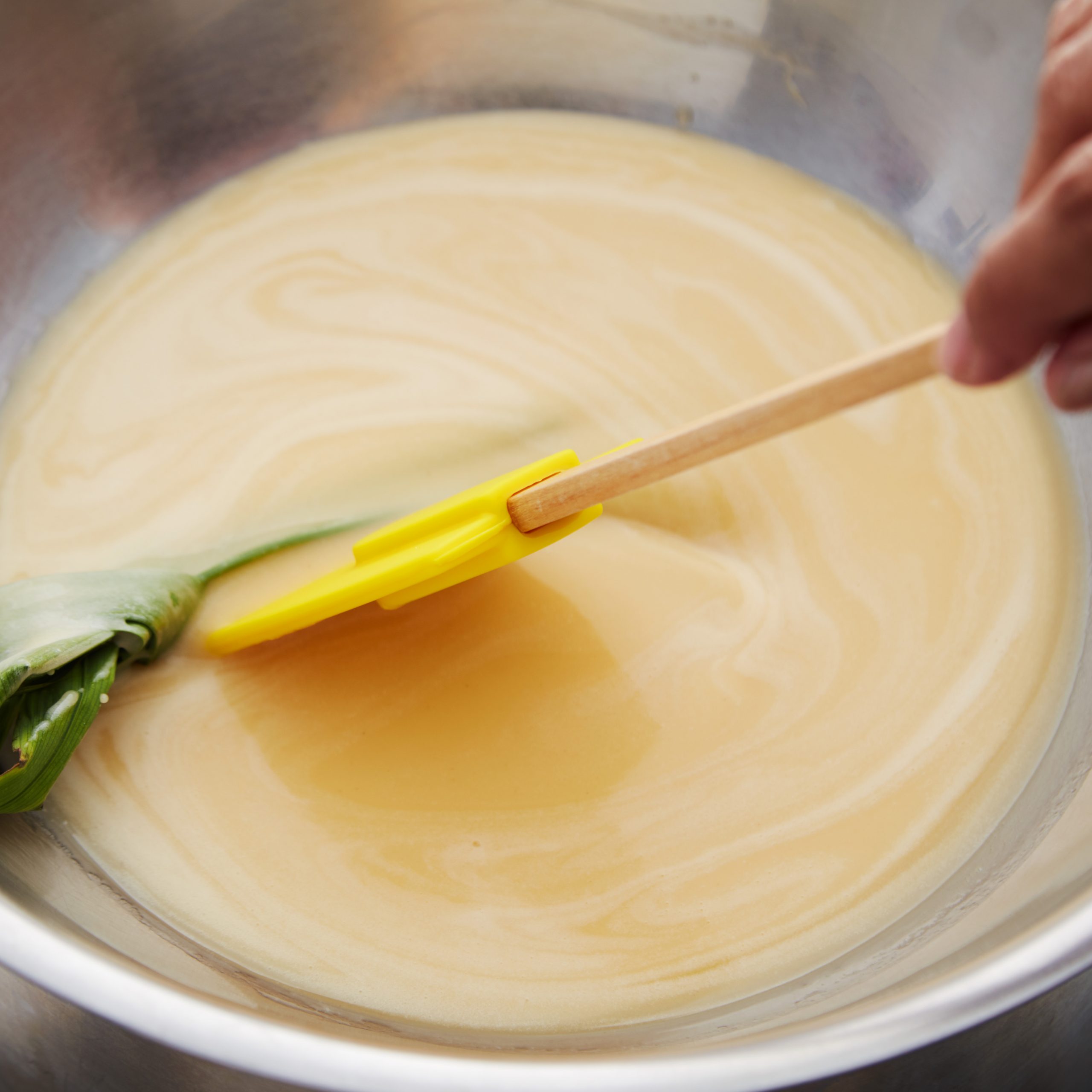 4. In a separate frying pan, add in 4 tbsp sugar with water and cook on low heat without stirring until the golden caramel is formed. Need to be cautious as the caramel will burns easily.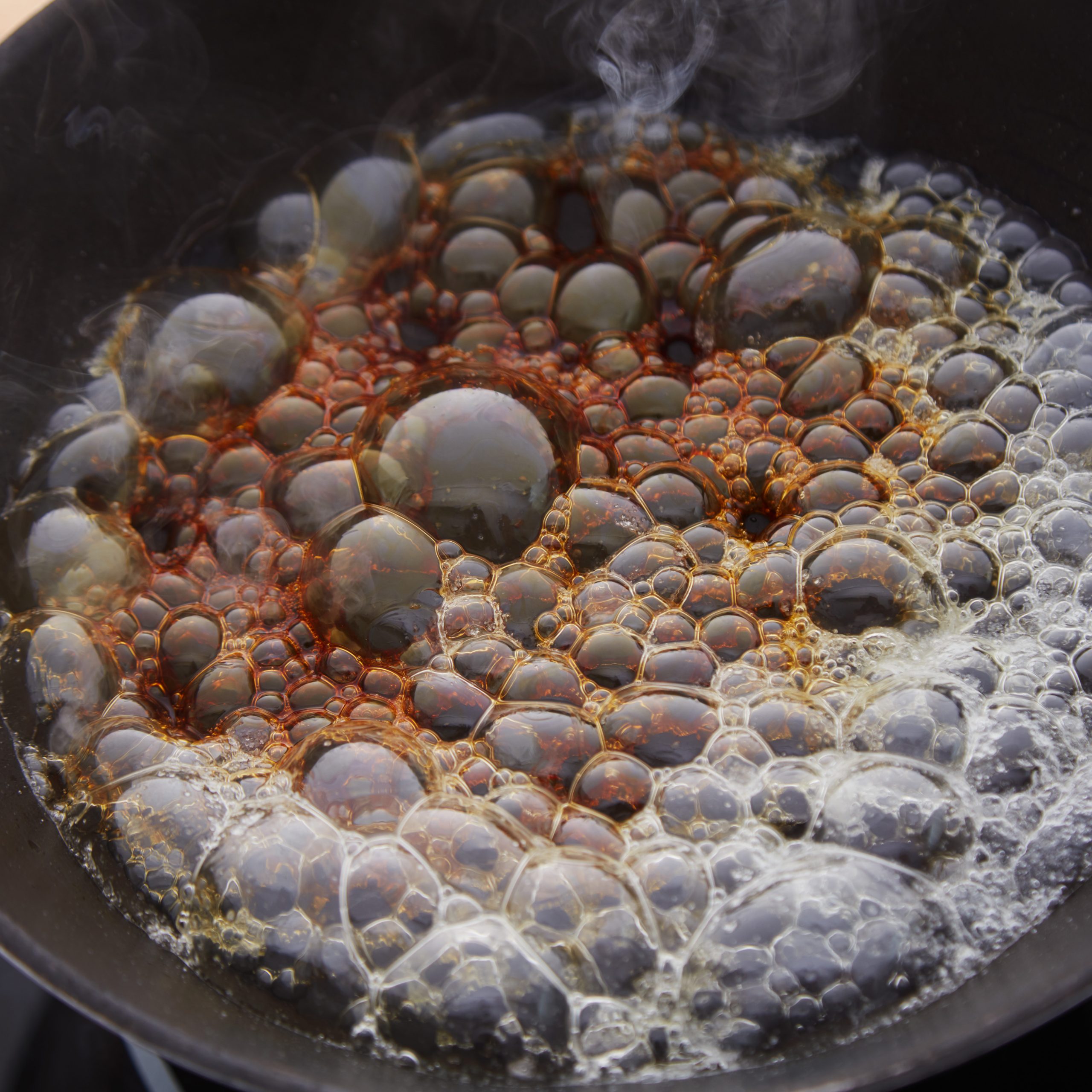 5. Add the caramel into the kaya and mix well.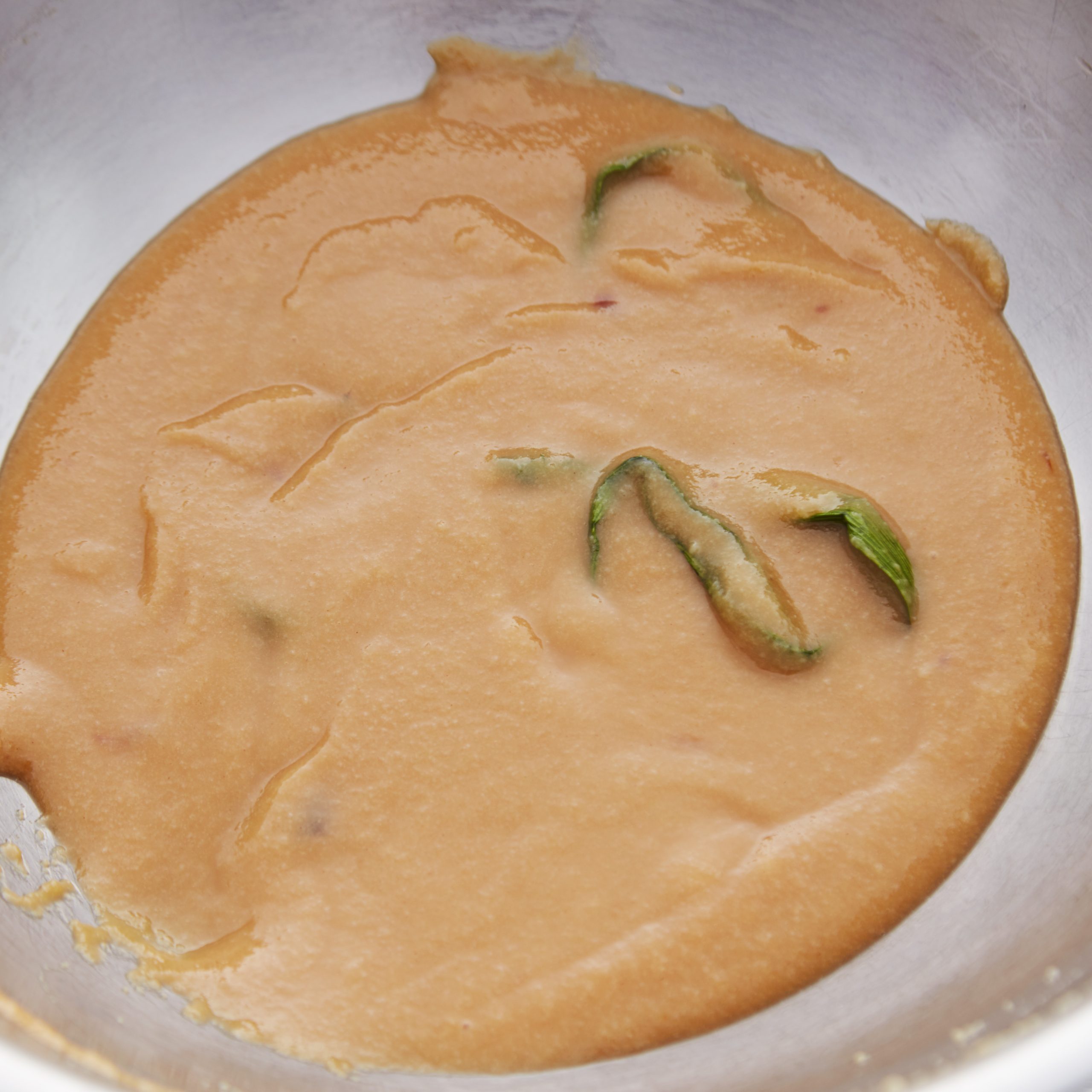 7. Once the kaya has cooled, store in a jar and refrigerate.

8. To make water dough, in a mixing bowl mix in the flours, sugar and shortening. Then, slowly add in water and knead slowly to form a dough. Cover the dough in mixing bowl and place in the fridge to chill for 20 minutes.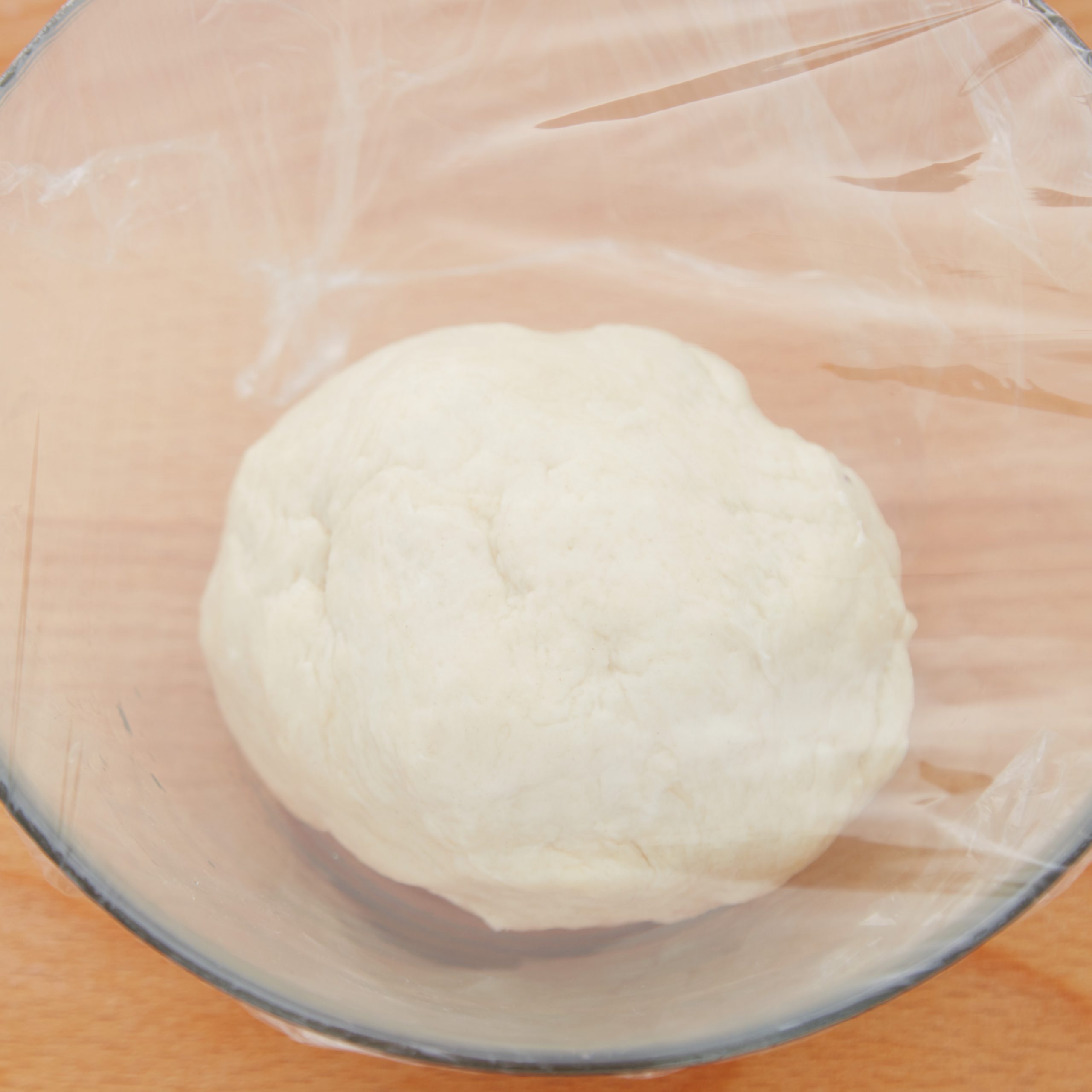 8. To make oil dough, in a mixing bowl mix in cake flour and shortening together and knead to form a dough.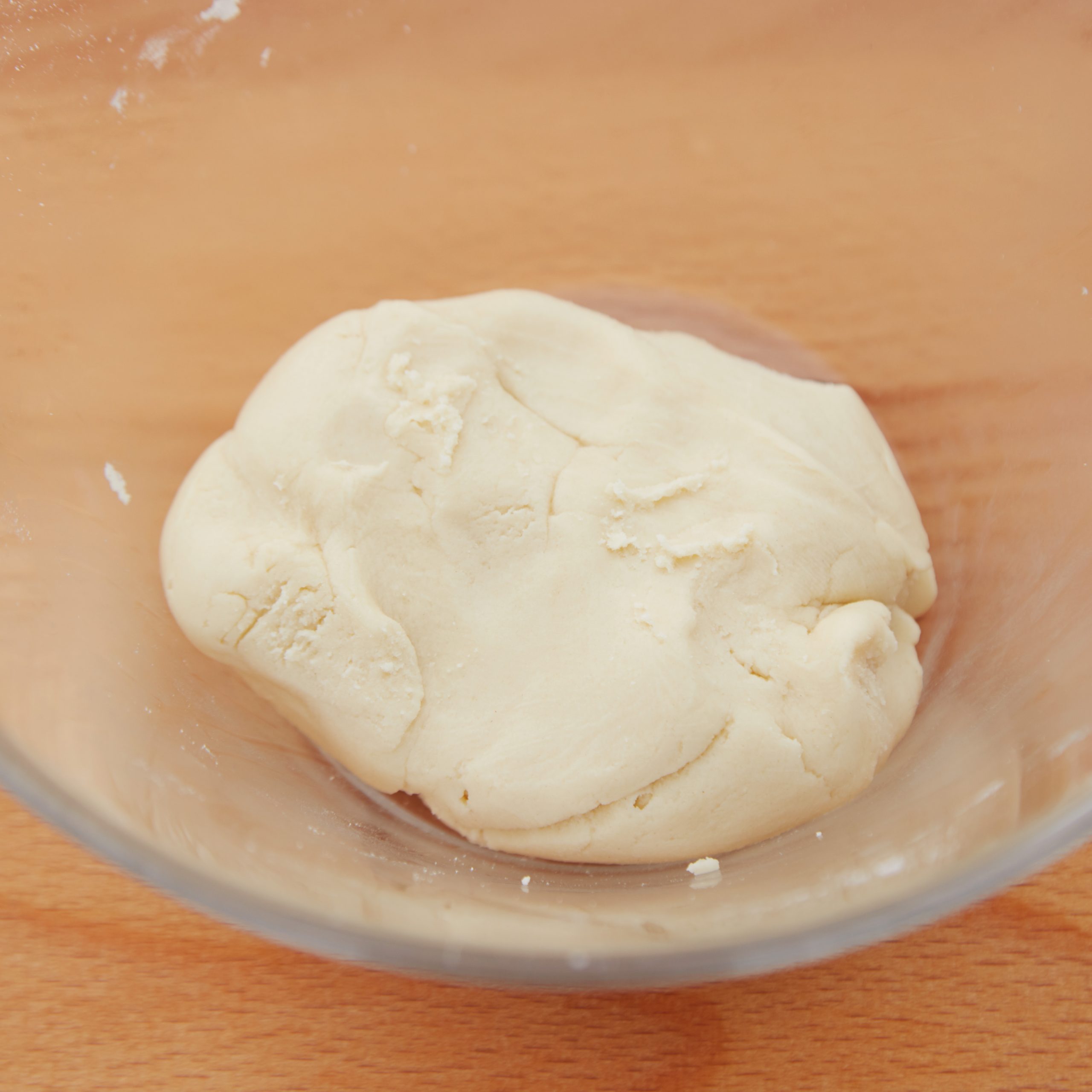 9. Both texture of the dough should be having same pliability.

10. Divide the doughs into 6 equal pieces.

11. Wrap each oil dough with water dough. Form into a round shape, flatten it down then roll into a mini Swiss roll shape, repeat the step twice.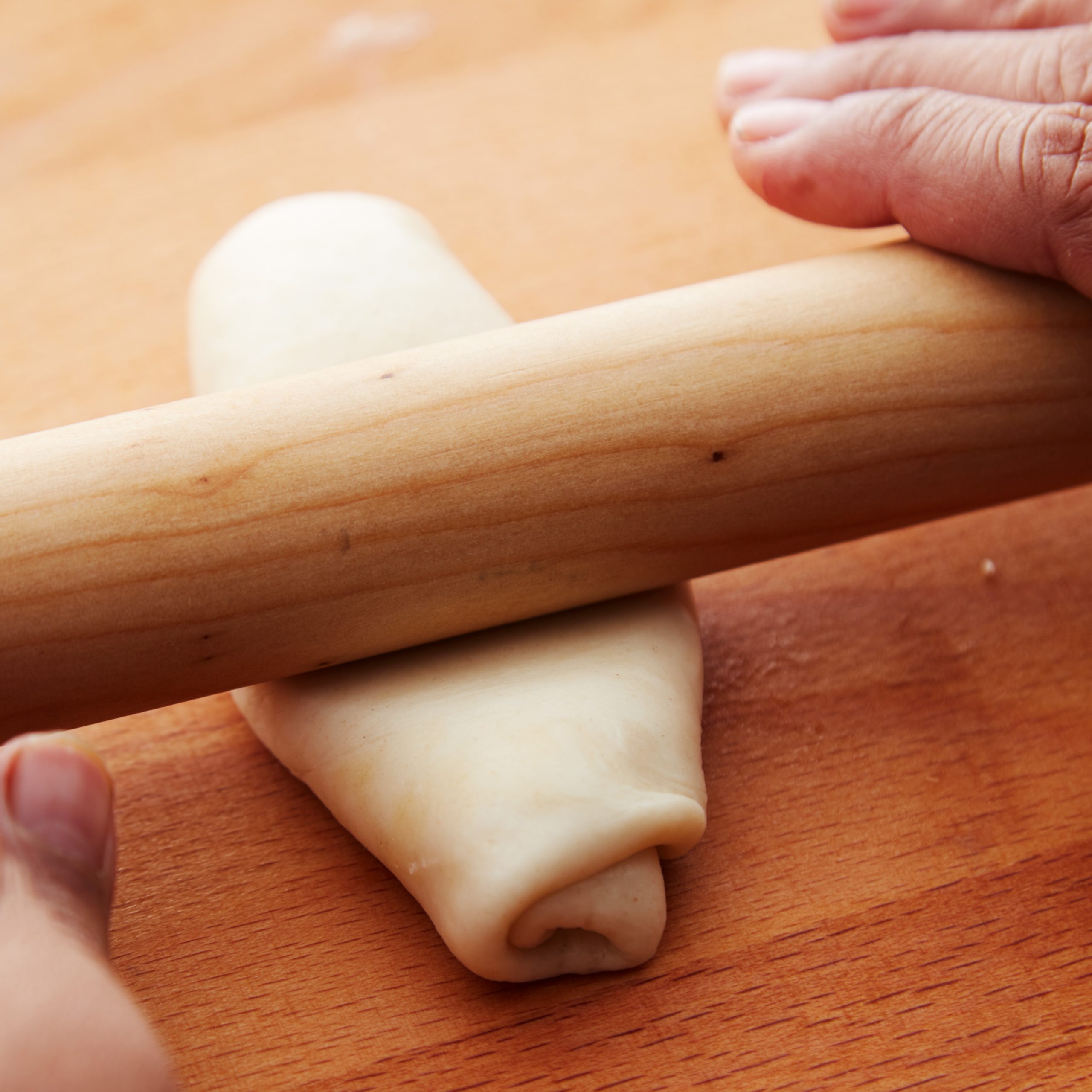 12. Roll out the dough into an oval shape about 6" in length and 4" in width.

13. Place a helpful of kaya on one half of the dough, then fold the other half of dough over.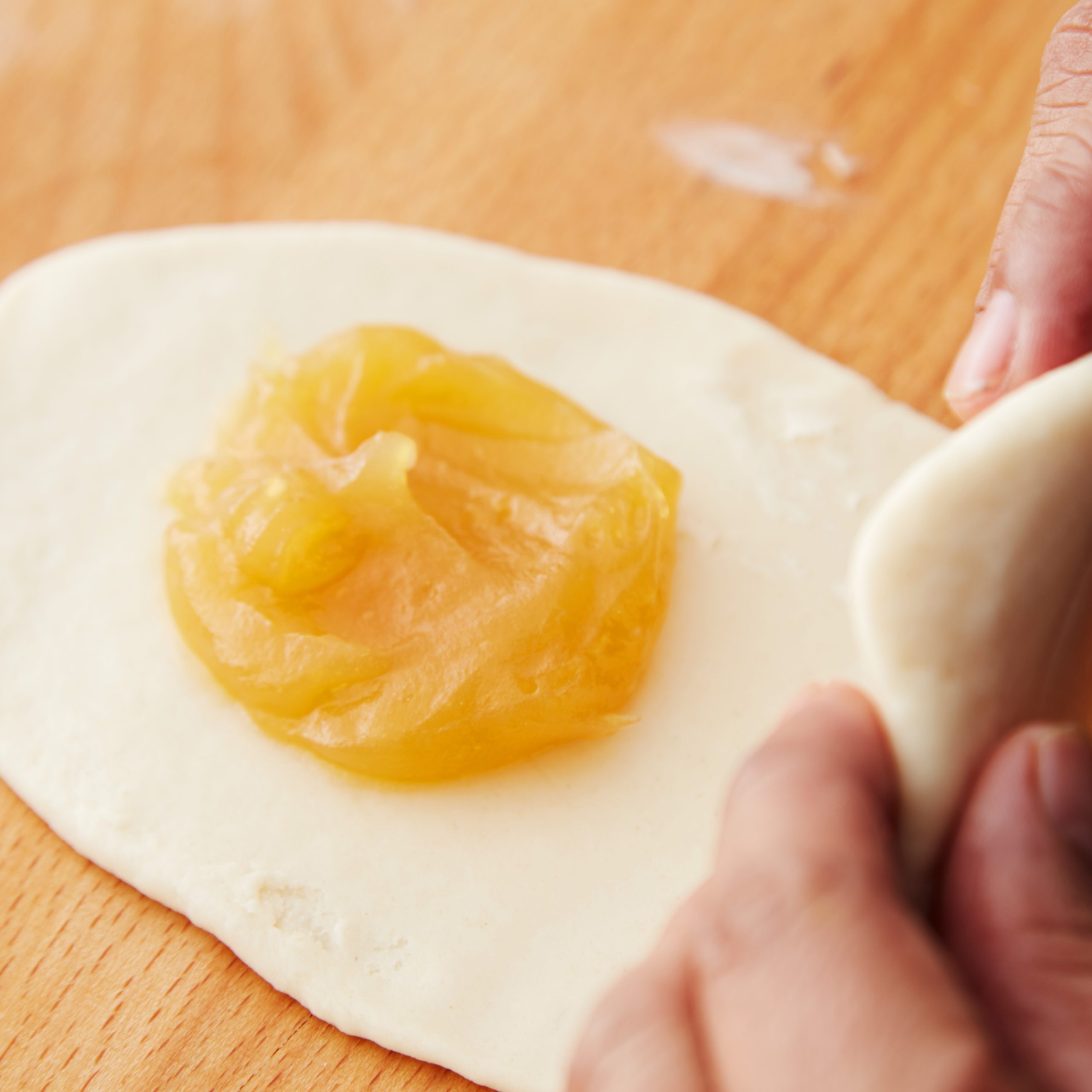 14. Crimp the sides of the dough to seal it together.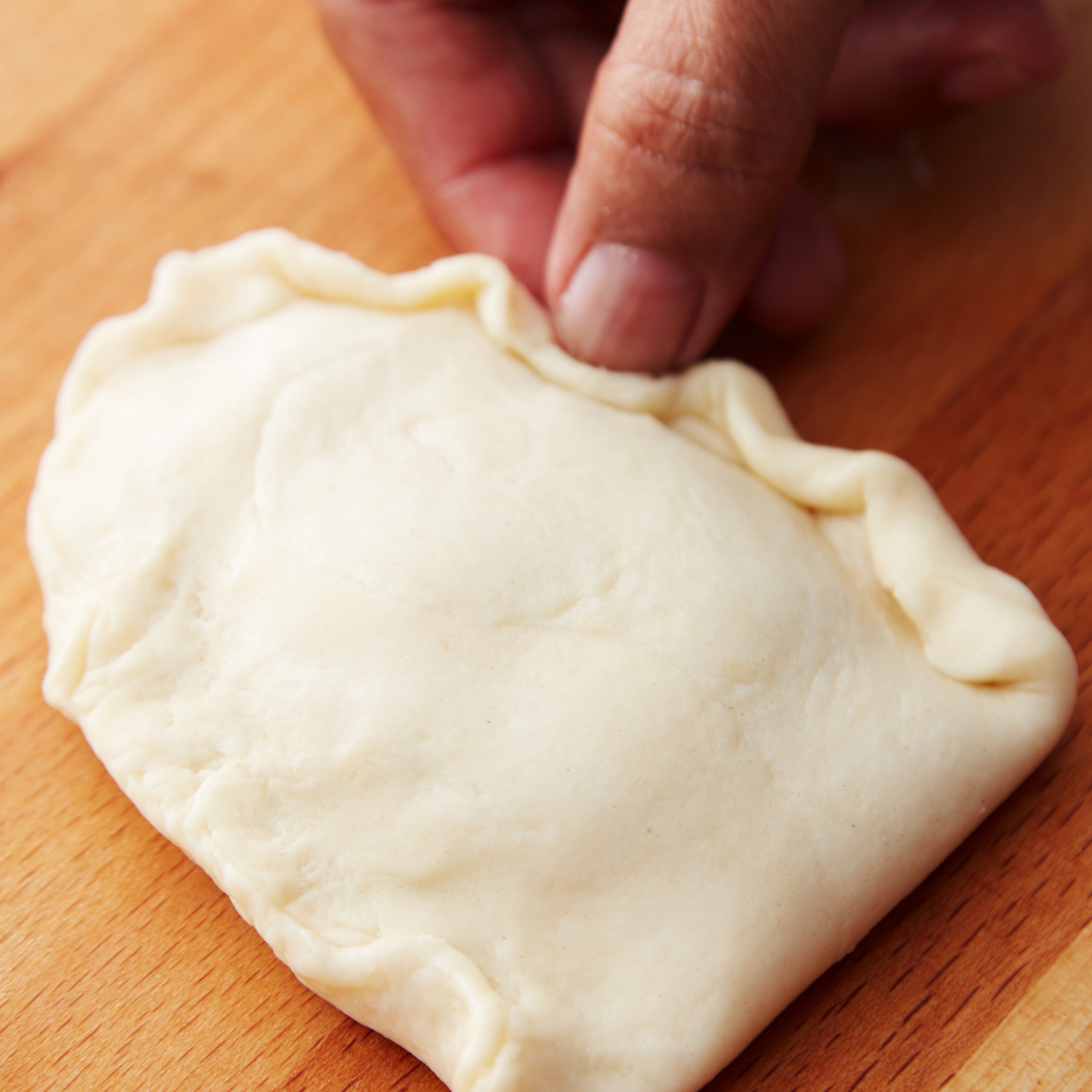 15. Place the kaya puffs on a baking tray and egg wash the top of the puffs.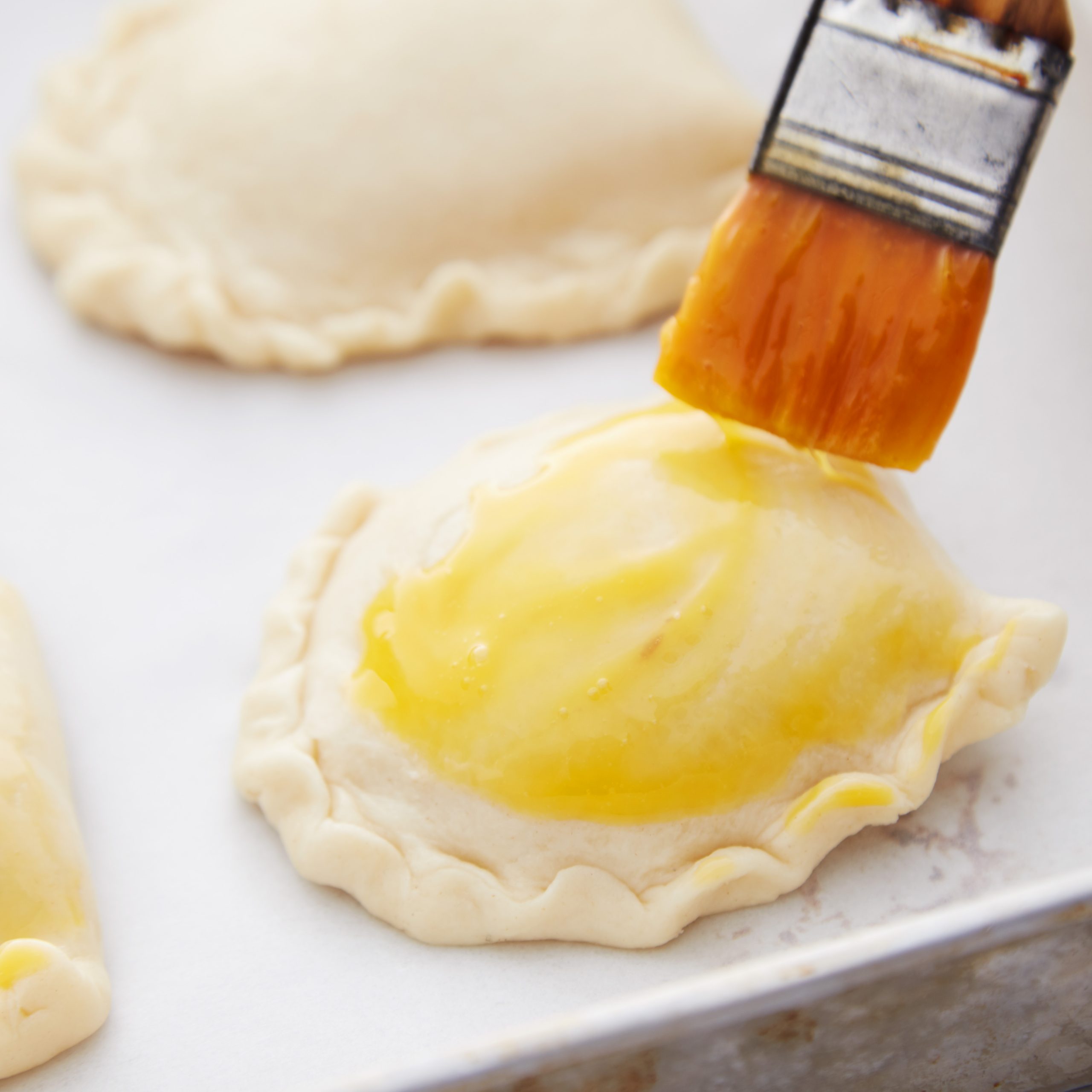 16. Bake in a preheated oven at 170°C for 25 minutes or until golden brown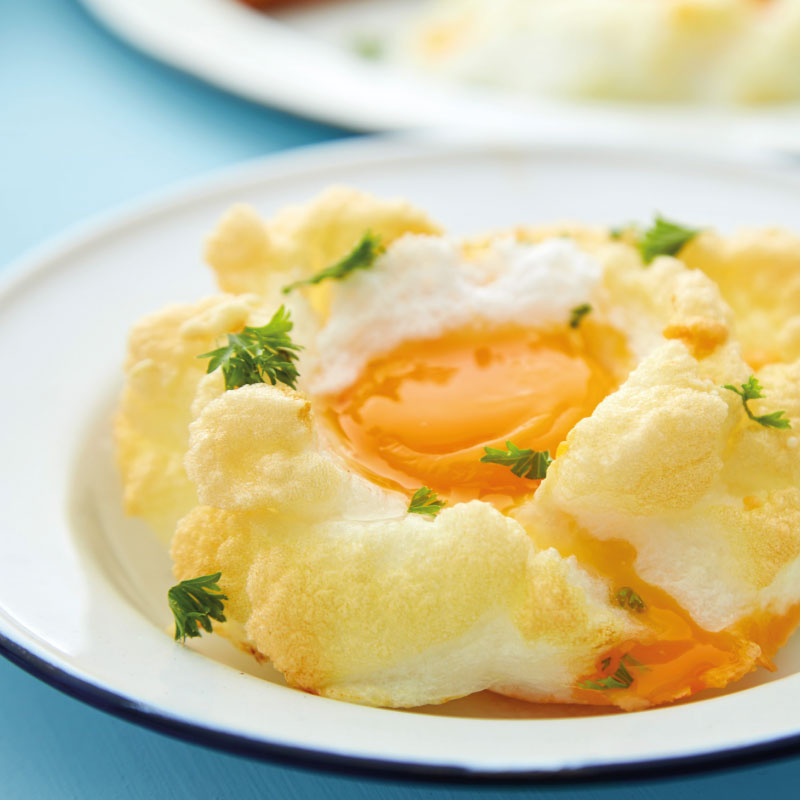 Breakfast Cloud Egg
Preparation time: 5 minutes
Cooking time: 8 minutes
Servings: 4
| | |
| --- | --- |
| 4 | QL Omega eggs |
| 4 tbsp | cheddar cheese |
|   | Salt and pepper to taste |
|   | Parsley to garnish |
1. Separate QL Omega eggs. Place the egg whites in a large bowl and the egg yolks in a small bowl. Ensure the egg yolks are still intact.
2. In a mixing bowl, whisk QL Omega egg white until a stiff peak is formed.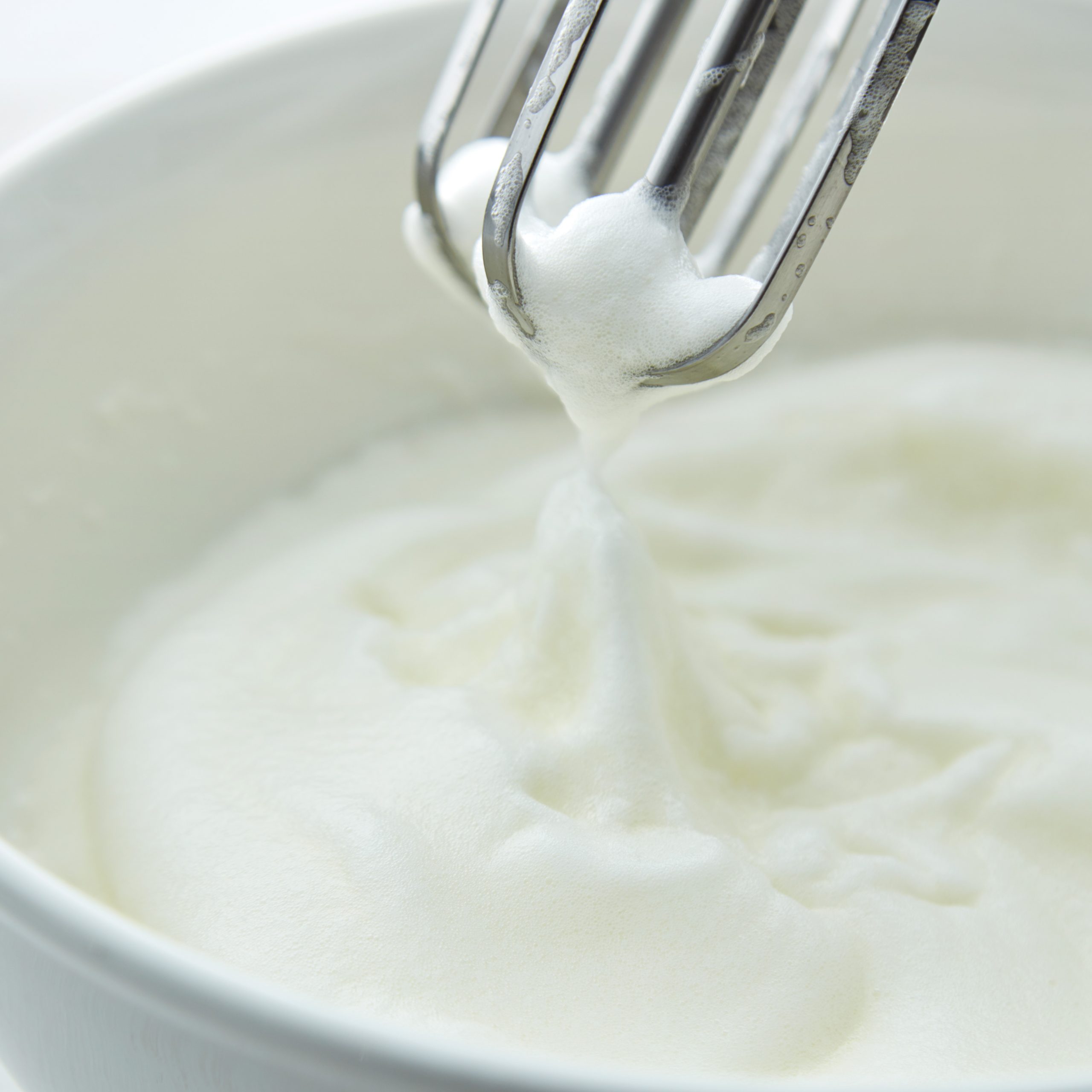 3. Spoon the mixture into 4 mounds on a tray lined with parchment paper, make a deep well in the centre of each mound.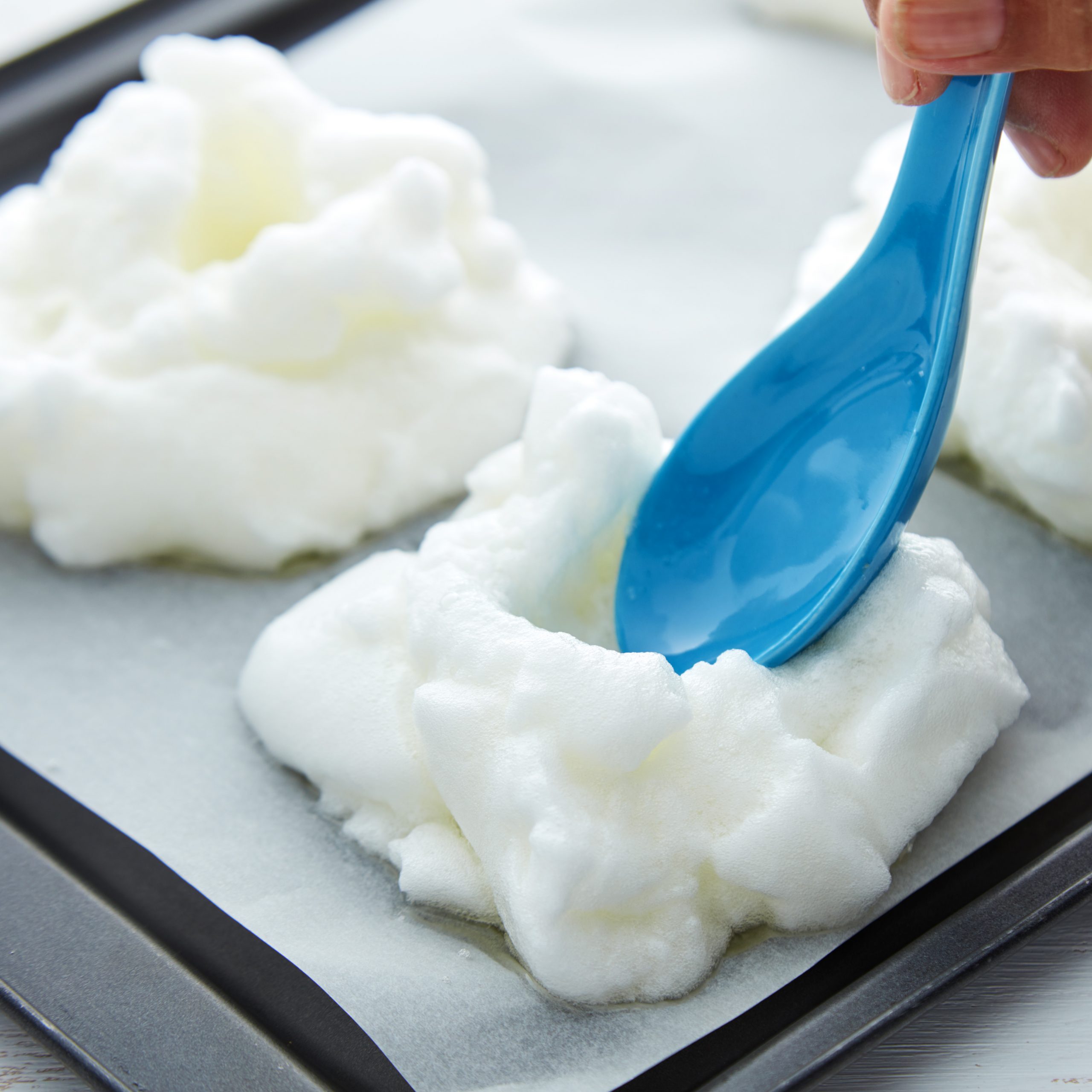 4. Bake at a preheated oven at 170°C for 4 minutes. Then, carefully add in 1 QL Omega egg yolk to each mound. Sprinkle on the cheddar cheese.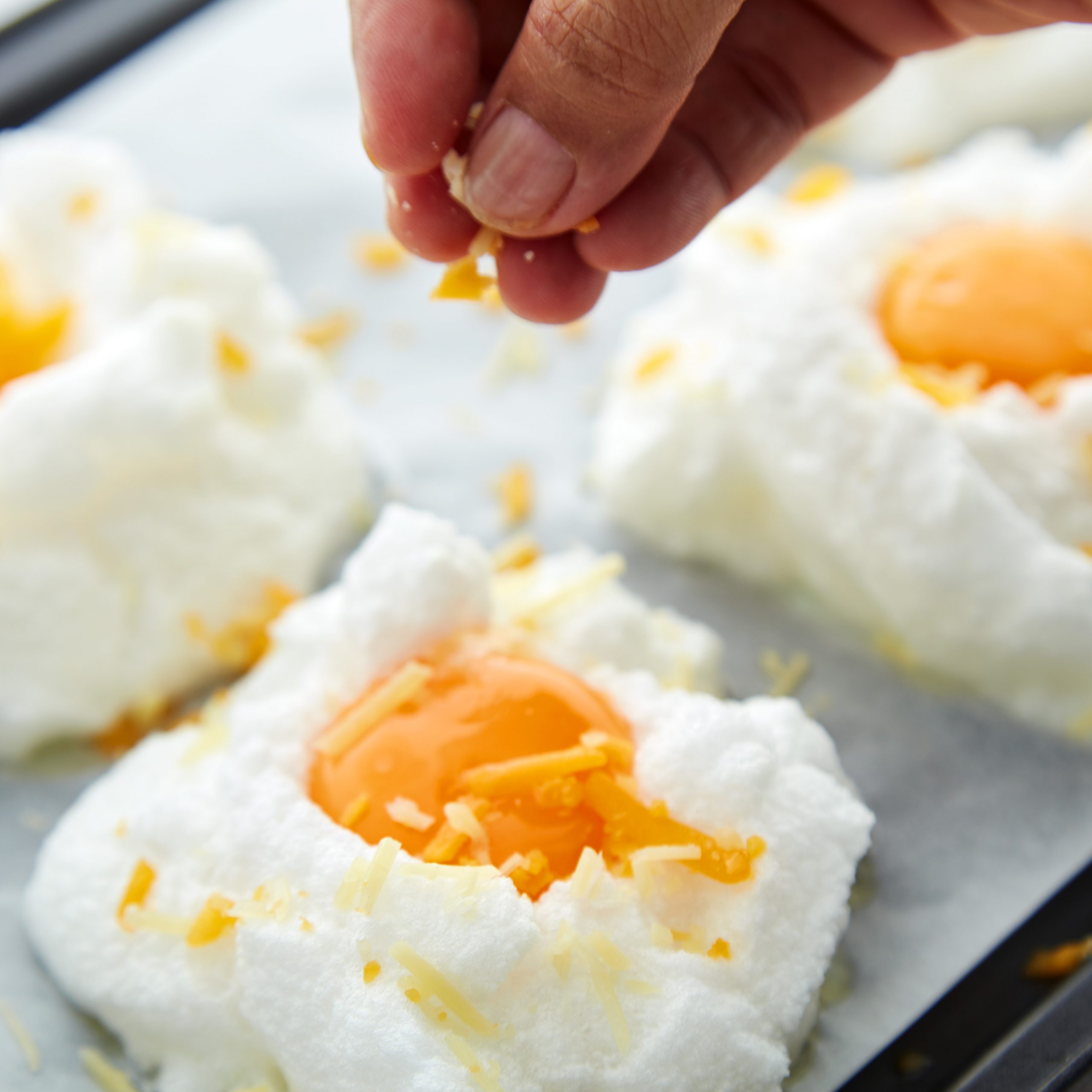 5. Season with salt and bake for another 3 – 4 minutes.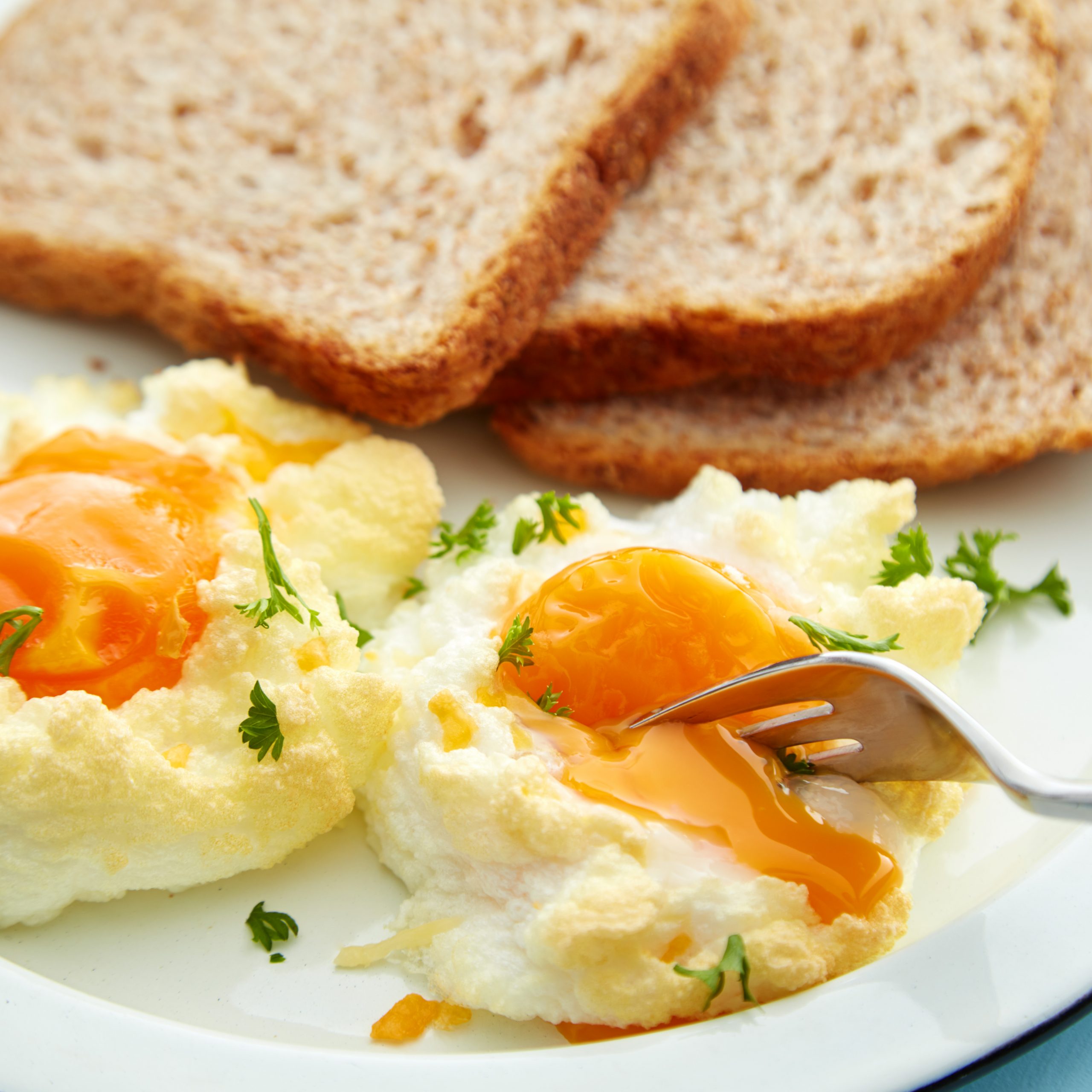 6. Sprinkle with pepper and parsley before serving.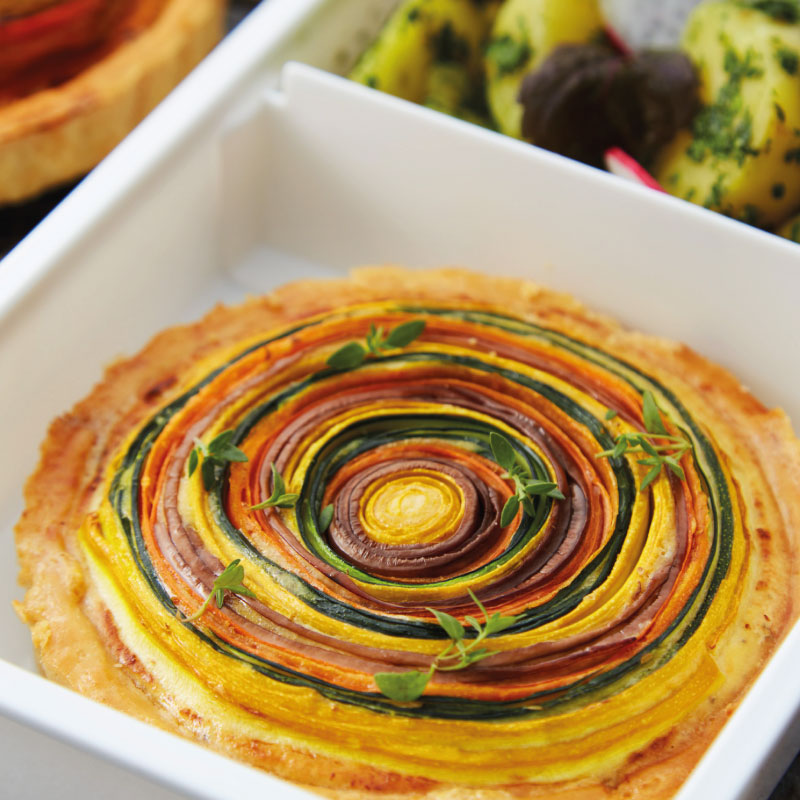 Spiral Vegetable Tart
Preparation time: 2 hour
Cooking time: 1 hour
Makes: 3 5-inch tarts
Tart Shell:
| | |
| --- | --- |
| 1¼ cup | plain flour, plus more for dusting |
| 110 g | cold unsalted butter, cut into cubes |
| 1 | QL Omega egg yolk |
| ¼ tsp | salt |
Custard:
2
QL Omega egg yolk
2 tbsp
heavy cream
4 tbsp
sour cream
3 tbsp
Parmesan cheese, grated
⅛ tsp
ground black pepper
⅛ tsp
dried Italian herbs
Zest of 1 lemon
Roast Vegetable Roulade:
| | |
| --- | --- |
| 2 | large carrot, remove skin |
| 1 | large green zucchini, skin on |
| 1 | large yellow zucchini, skin on |
| 1 | large brinjal, skin on |
| 3 tbsp | olive oil |
| 1½ | dried Italian herbs |
| 1 tsp | salt |
| ½ tsp | ground black pepper |
| 6 | frozen puff pastry until butter, softened |
| ½ cup | flour, for dusting |
| 2 tbsp | butter, softened |
1. Lets first prepare the tart shell. In a mixing bowl, stir together flour and salt. Add cold butter cubes, and use your fingers to pinch and mix the cold butter into the flour mixture, until it resembles the texture of coarse breadcrumbs. Add egg yolk and mix until dough comes together.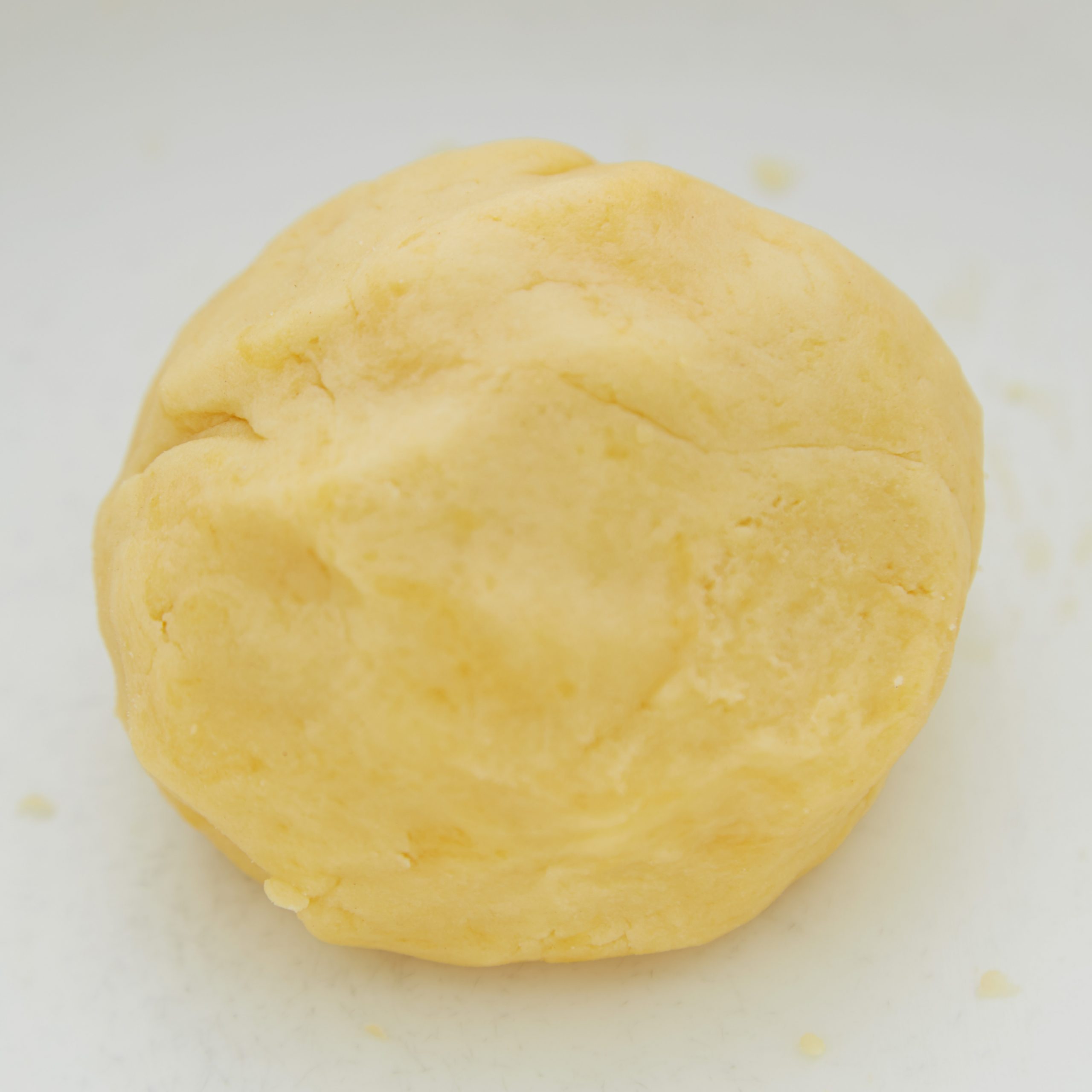 2. Wrap dough in cling wrap and refrigerate for 30 minutes.

3. Pre-heat the oven to 180°C. Lightly dust a large piece of parchment paper with flour. Place dough onto floured surface and dust a little more flour over the top before rolling out the dough in between two sheets of parchment paper.

4. Cut dough into 3 circles and press dough into 3 5-inch tart pans. Prick the base of the dough with a fork. Cover with cling film and refrigerate for another 20 minutes.

5. Blind bake the tart shells for 20 minutes. Line the chilled dough with parchment paper and fill the inside with pie weights or beans and bake until the edges just begin to brown. Remove the pie weights in the last 5 minutes. Tart shells should look pale in colour but dry, without wet patches of raw dough. Continue blind baking in 3 - 5 minutes increment if necessary.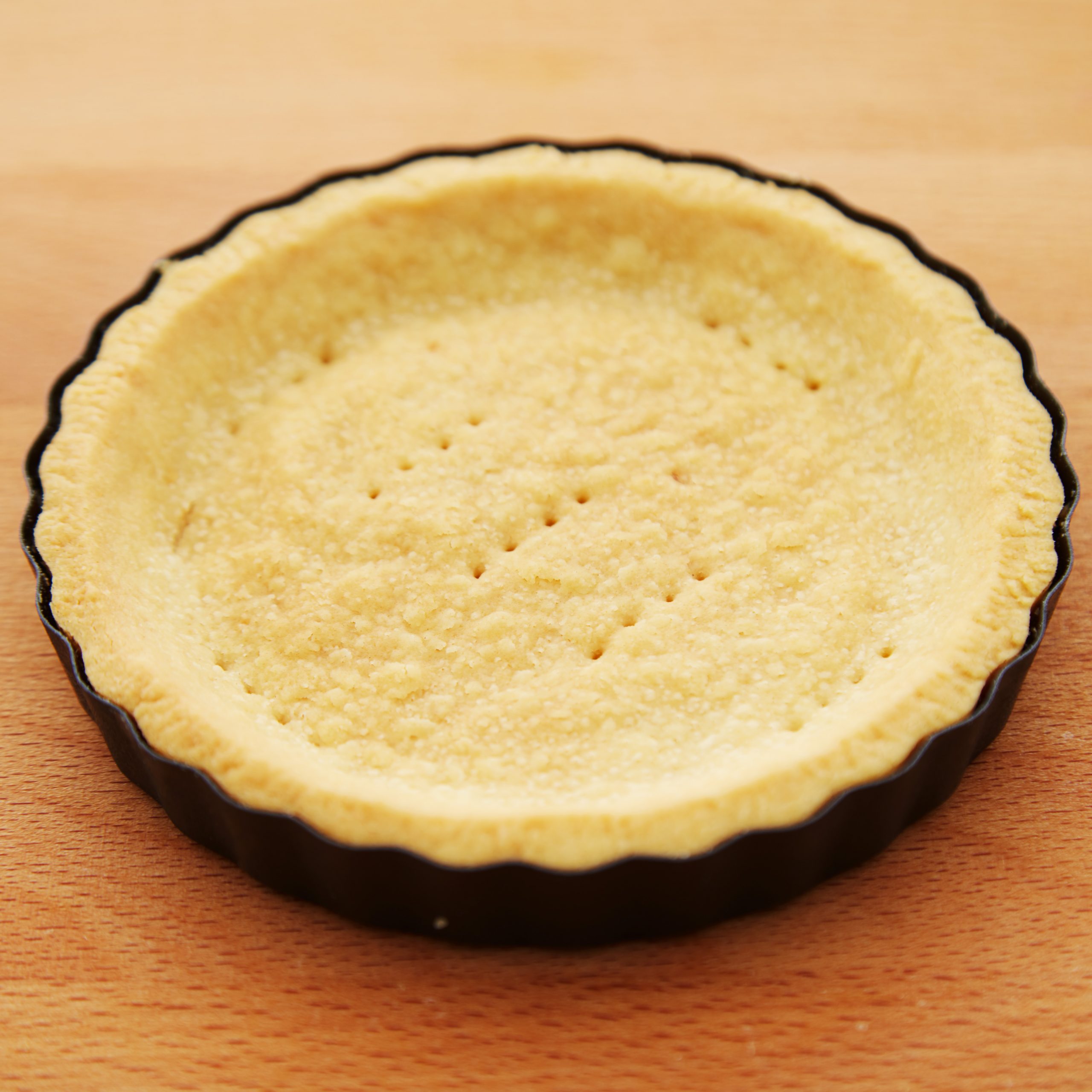 6. Once done, remove from oven and cool on a wire rack.
7. Clean and slice vegetable lengthways (into ribbons) using a peeler
8. Take one slice of any vegetable and roll into a tight circle. Wrap with another vegetable slice and repeat until you have a circle that is approximately 4 inches in diameter. Use dry pasta to secure vegetables in place. Repeat and make another 2 vegetable spirals.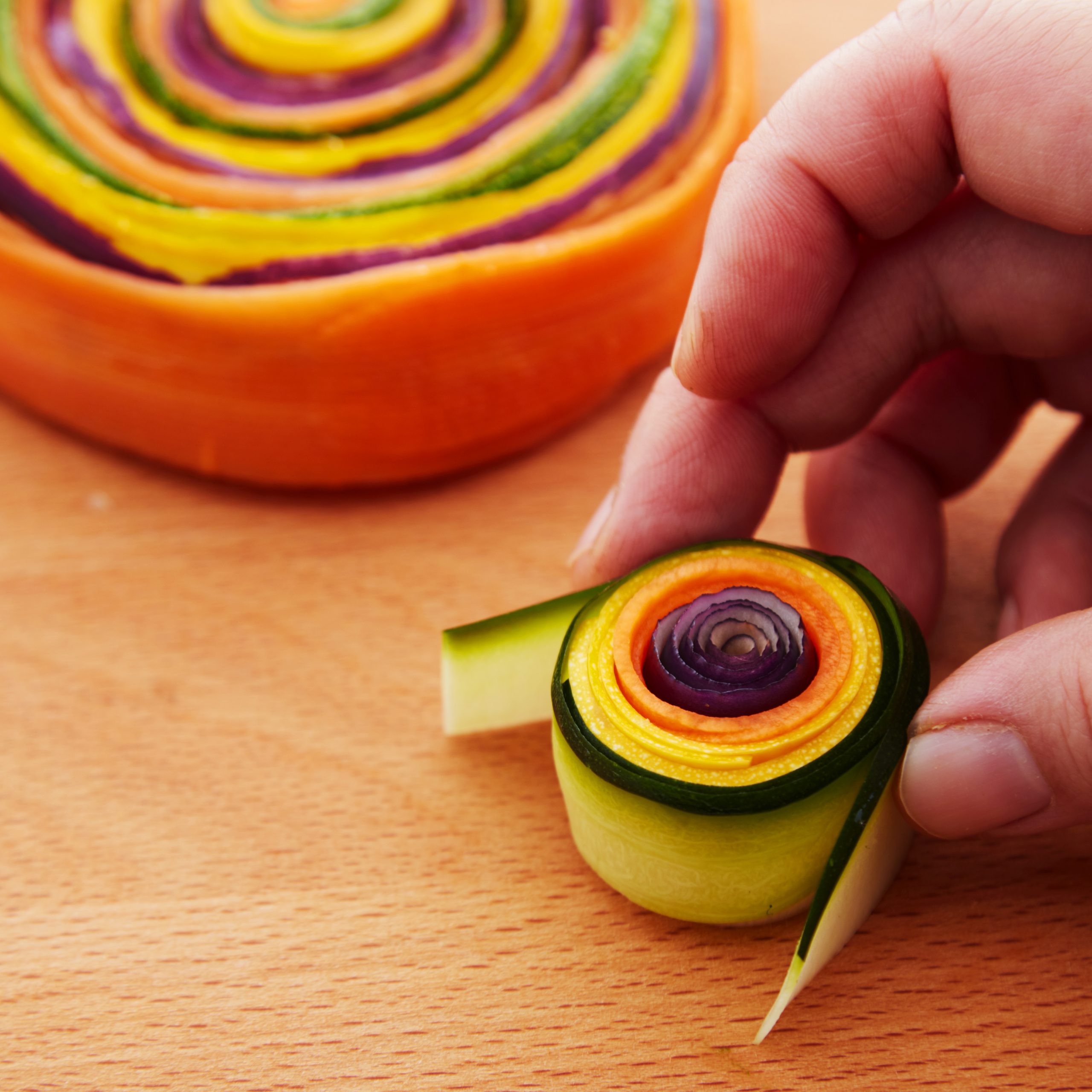 9. Place vegetable spirals on a baking tray, lined with aluminium foil. Drizzle over olive oil, sprinkle with Italian herbs, salt and pepper. Roast vegetables for 20 minutes in a pre-heated oven at 200°C.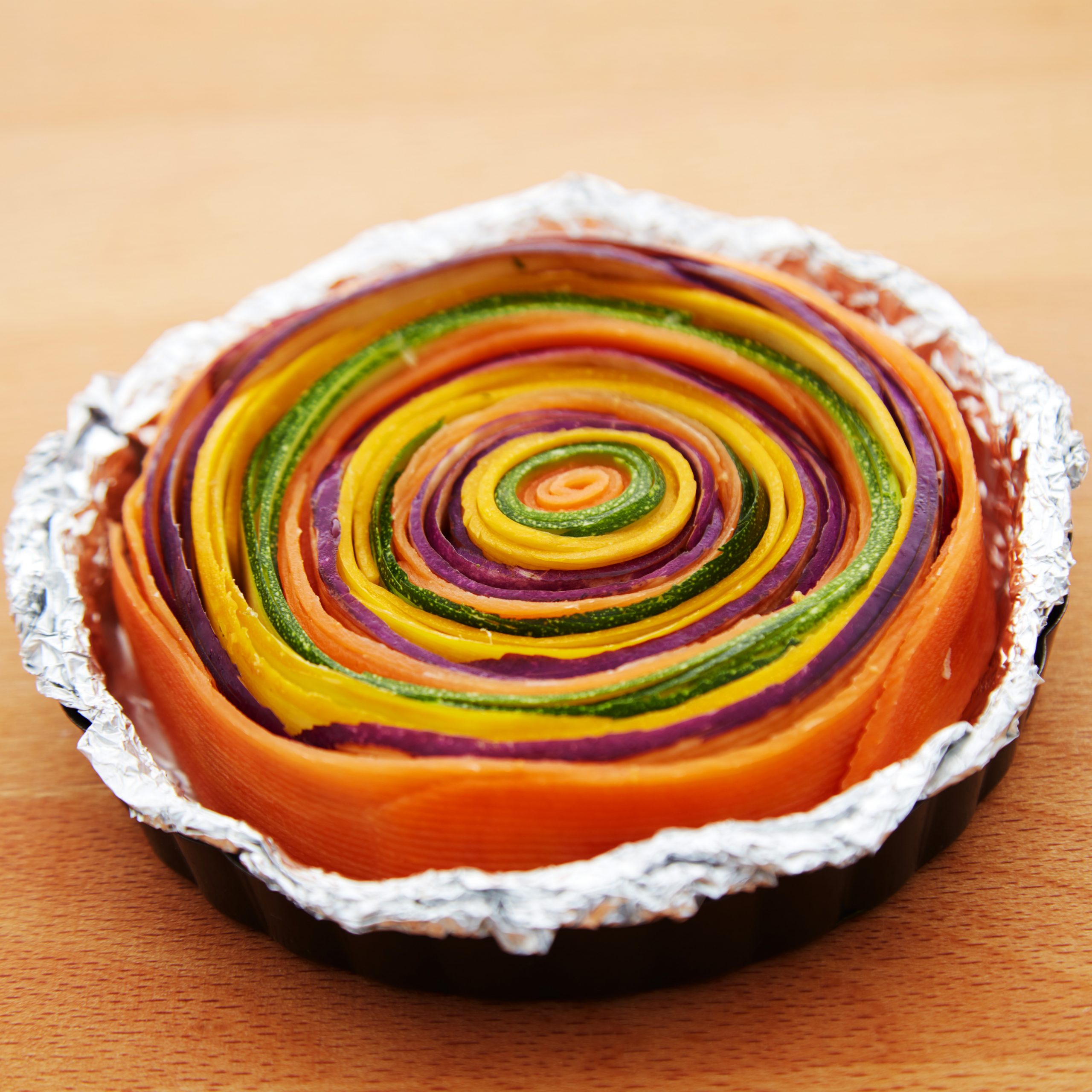 10. Once done, remove from oven and set aside to cool.

11. To prepare the custard, mix all the custard ingredients into a bowl until well combined.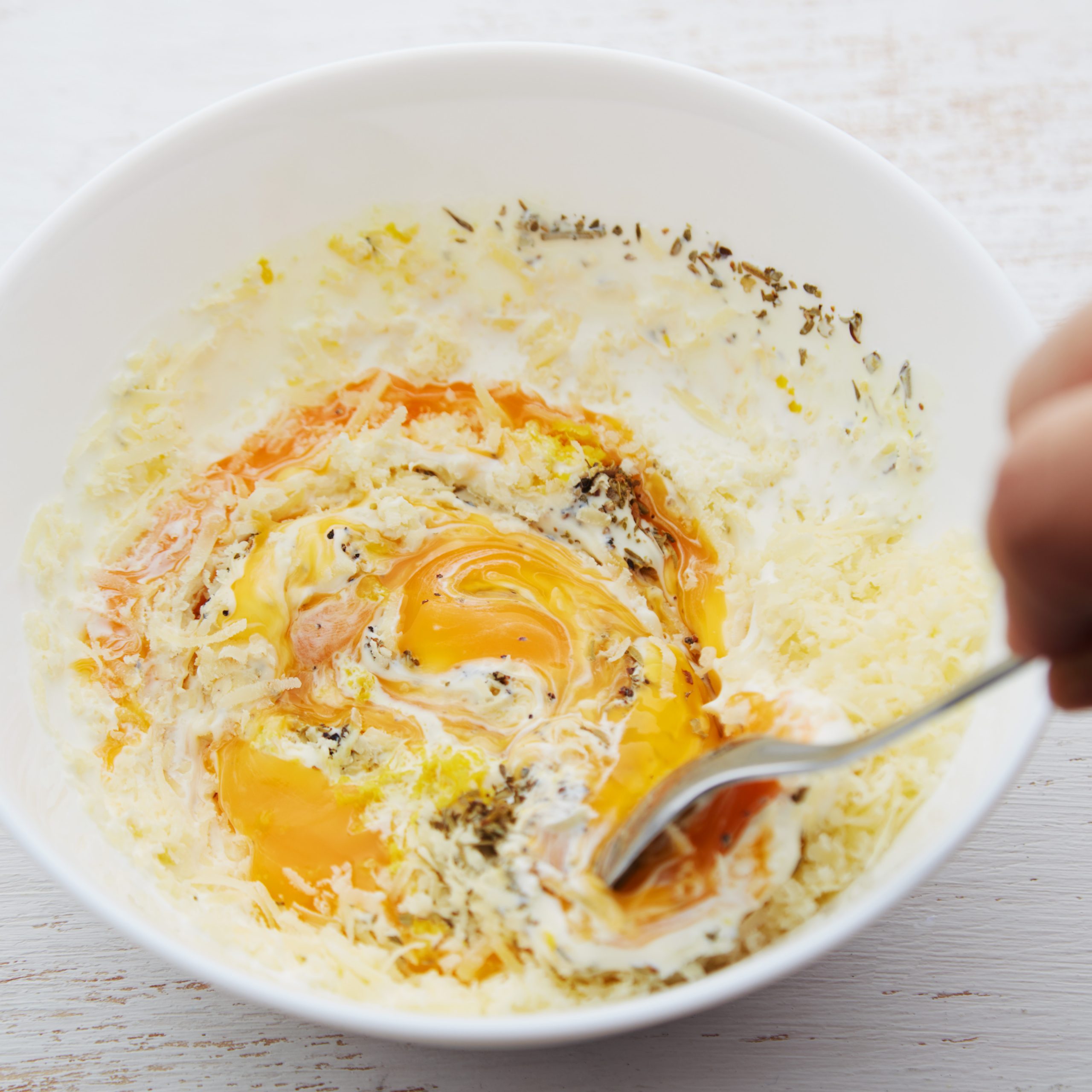 12. Fill tart shells with custard until 3/4 full. Carefully, place roast vegetable spirals into each tart shell. Bake again at 170°C. for 15 - 20 minutes, or until the tart shell is golden brown and the custard has set.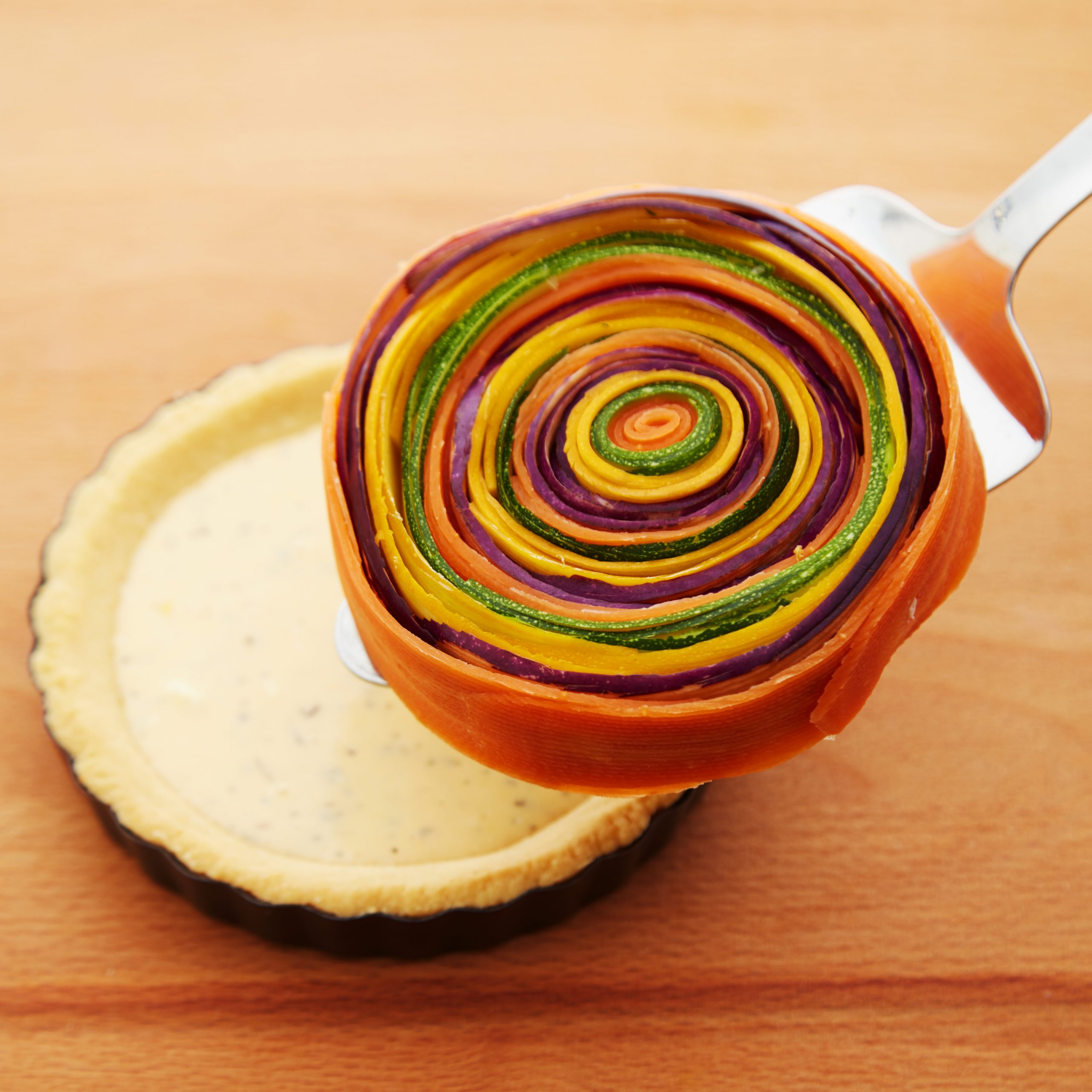 13. Cool tarts on a wire rack before removing from the tart pans.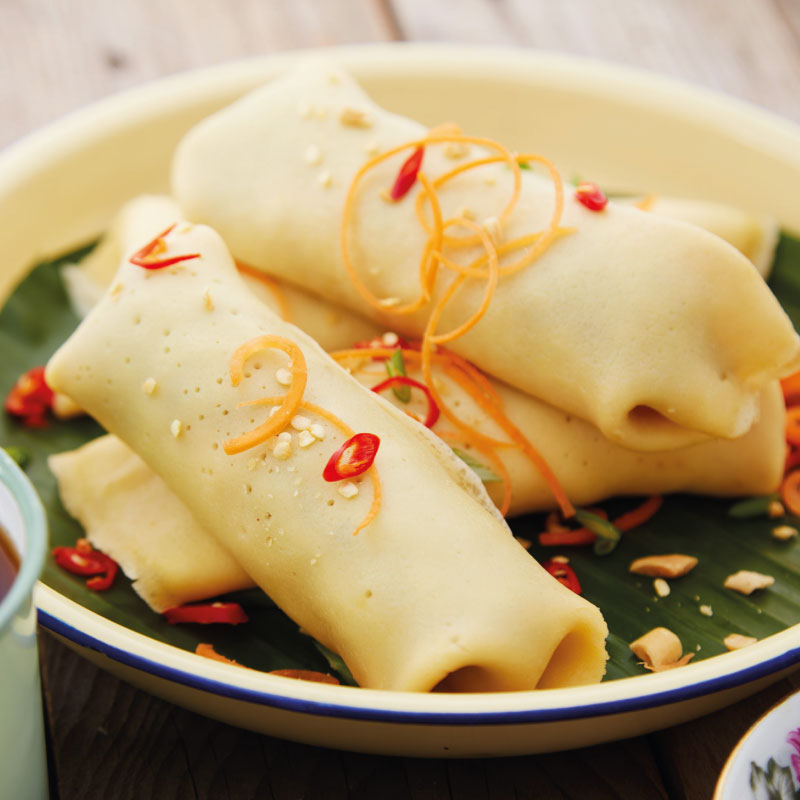 Egg Nyonya Popiah
Preparation time: 20 minutes
Cooking time: 40 minutes
Makes: 12 - 14 popiah
For Eggy Popiah Skin:
200 g
flour, shifted
5
QL Omega Eggs
350 ml 
Water
2 tbsp
oil
Pinch of salt
For Filling:
500 g
turnip (sengkuang), cut into thin strips
3 tbsp
chopped dried shrimp
1 handful
shredded dried cuttlefish
5 cloves
garlic, finely chopped
1 tbsp
oil
1 tbsp
sesame oil
1 tbsp
dark soy sauce
1 tbsp
light soy sauce
400 ml
water
Season with sugar, salt and white pepper
For Condiments:
2
firm tofus (fried and sliced thinly)
1
Japanese cucumber, shredded
1
carrot, shredded thinly
Roasted peanuts, crushed
Fried crispy shallots
Coral lettuce
Sweet hoisin sauce
1. To make the eggy popiah skin, beat QL Omega Eggs in a large bowl and gradually add in the flour and salt. Mix well.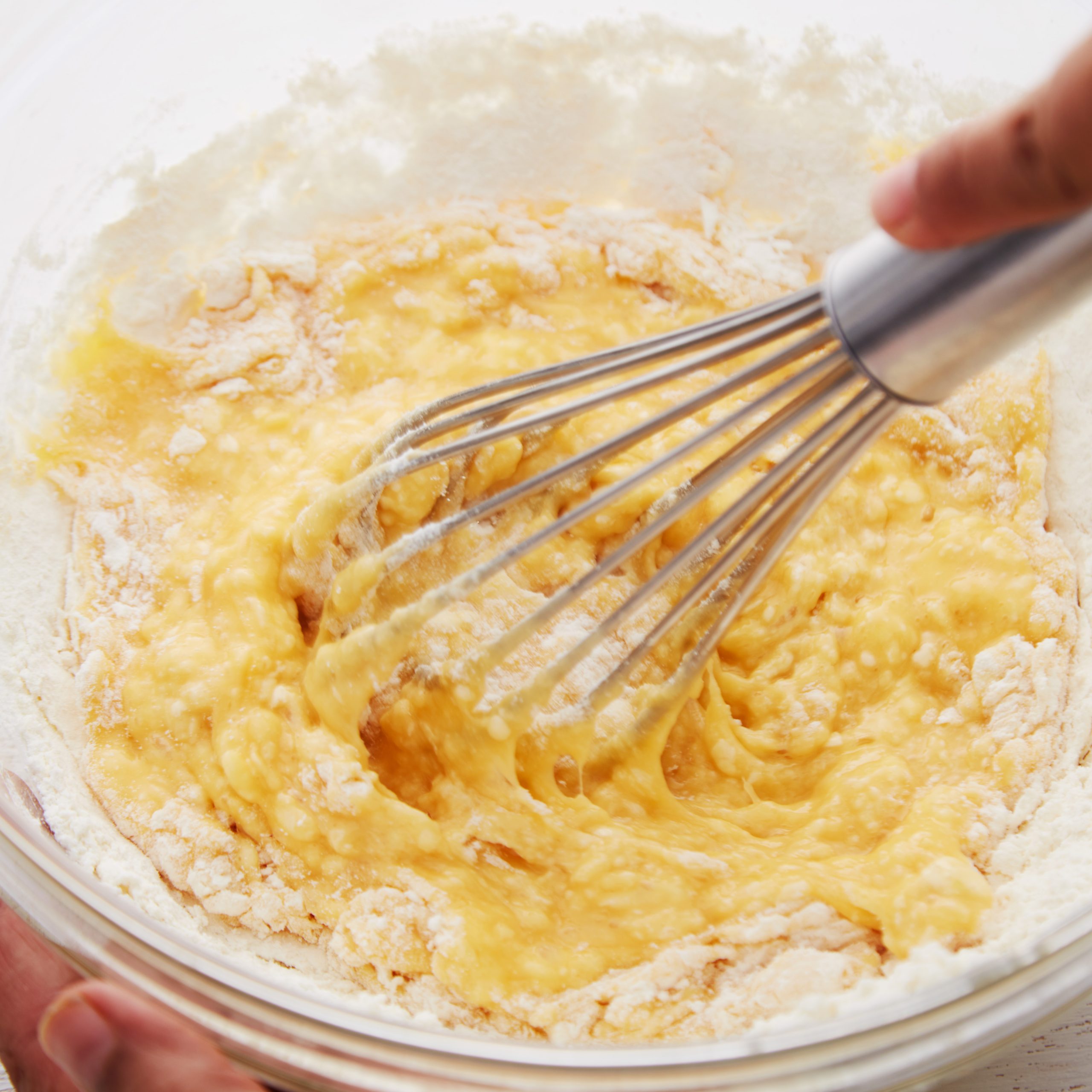 2. Add in water and oil, stir to form a light batter.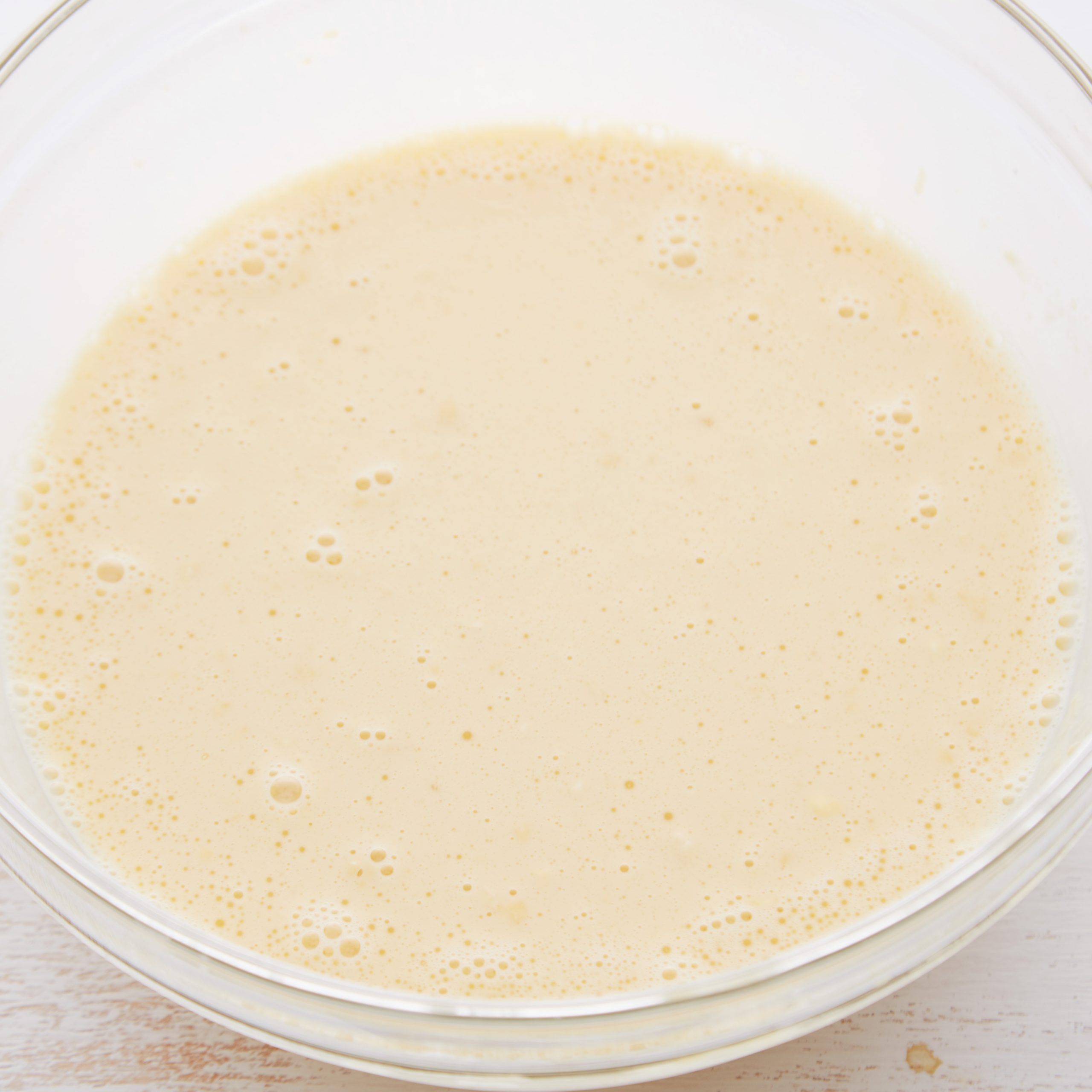 3. Heat up a non-stick pan on low heat and grease lightly with oil. Remove from heat and pour a ladleful of batter (1/3 cup) onto it. Swirl and tilt the pan to spread the batter evenly to form a thin layer.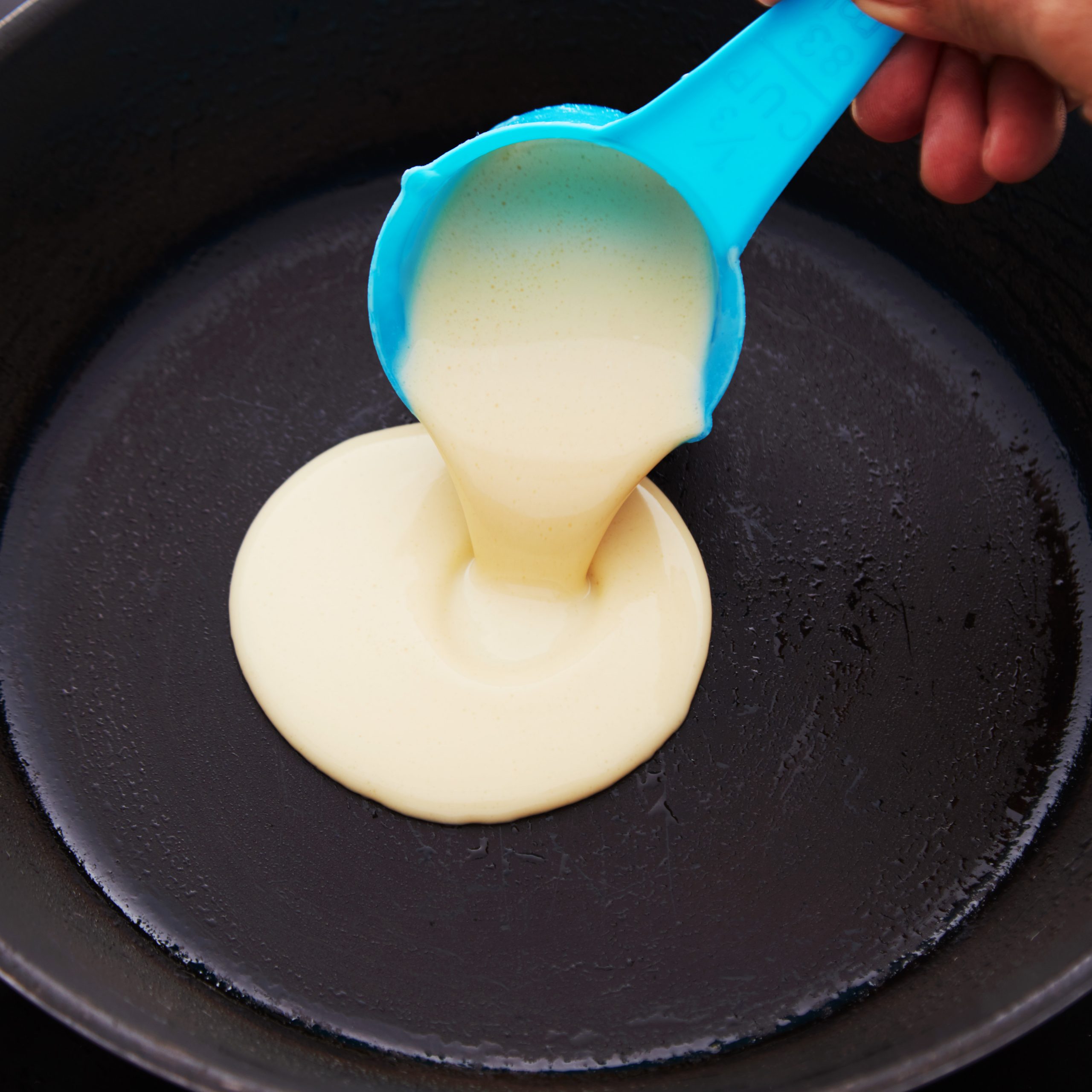 4. Cook for 2-3 minutes on low heat until the eggy popiah skin is cooked and the edges curl away from the side.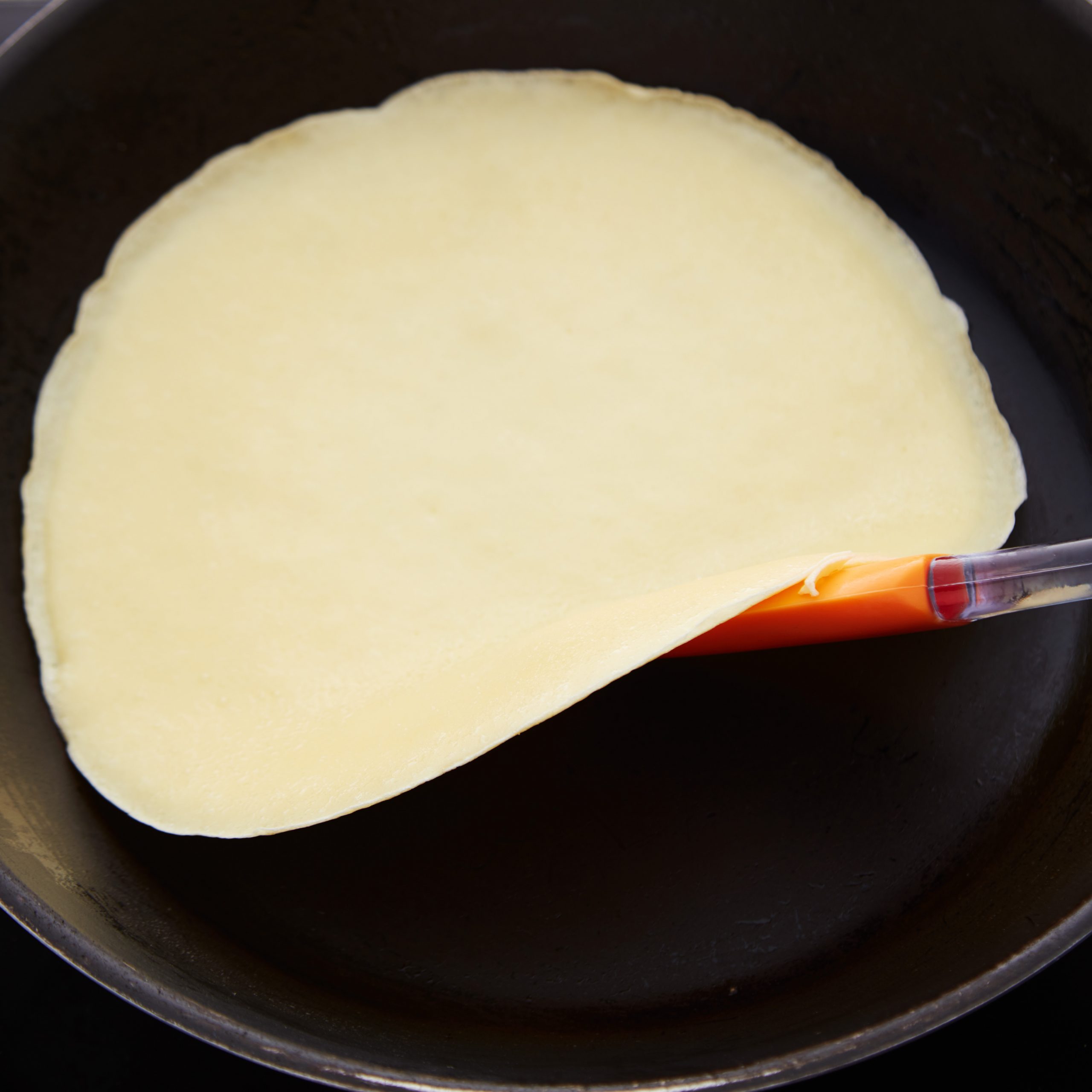 5. Remove eggy popiah skin from pan and transfer onto a plate.

6. Repeat the process with the rest of the batter until it is finished.

7. To make the filling, heat up oil in frying pan to sauté garlic, shredded cuttlefish and dried shrimp until fragrant. Add in turnip and sauté until slightly soften.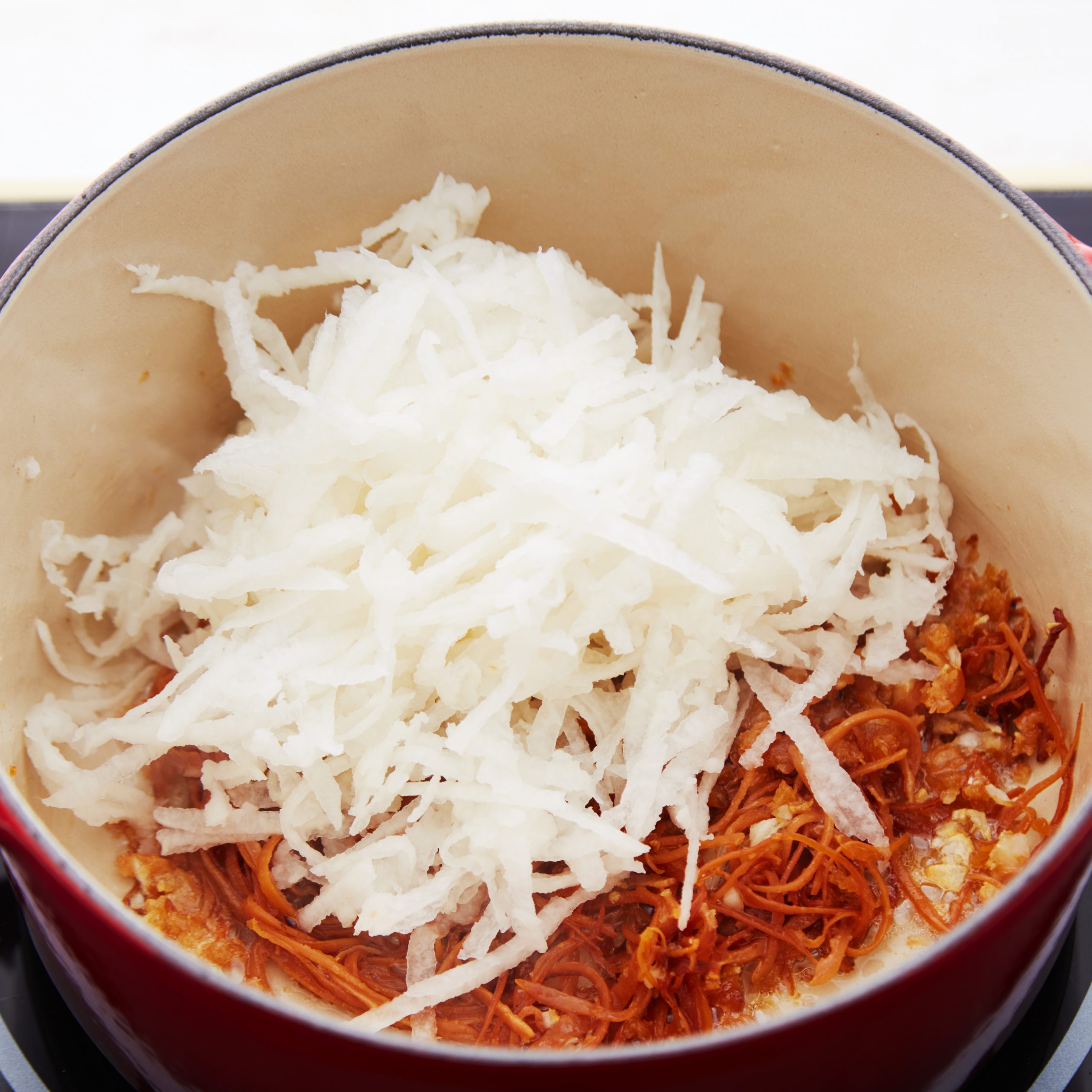 8. Pour in light soy sauce, dark soy sauce and sesame oil, stir well. Then add in a little water at a time and let it continue to boil for 1/2 hour. Season with salt, sugar and pepper. Simmer until the turnip is soft and leave to cool.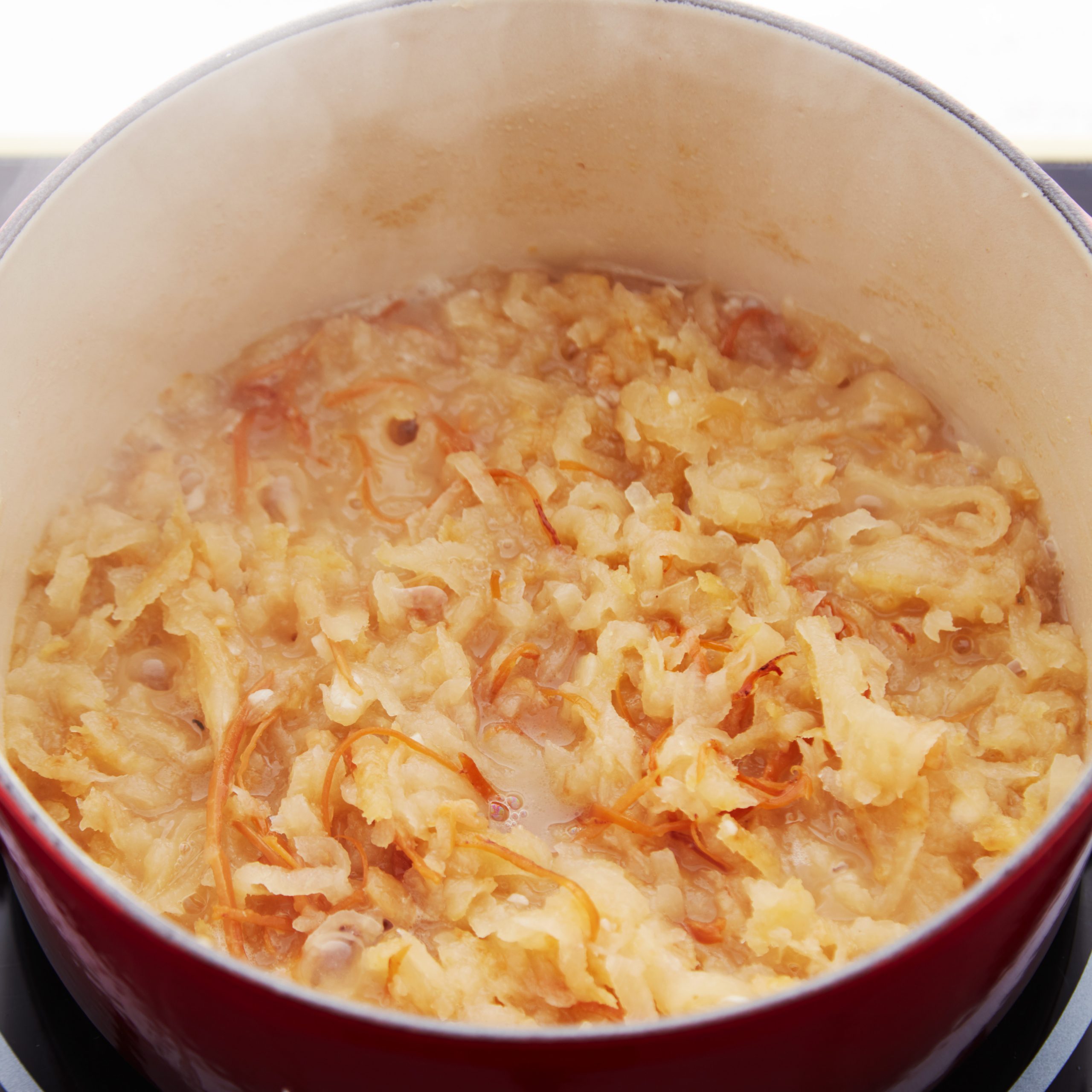 9. To assemble the popiah, place skin on a clean surface, using the back of the spoon to spread some hoisin sauce on top surface. Place lettuce, cooked turnip, tofu, peanuts, cucumber, carrots and fried shallots.

10. Wrap up like a parcel and cut into pieces. Serve hot with Nyonya sambal.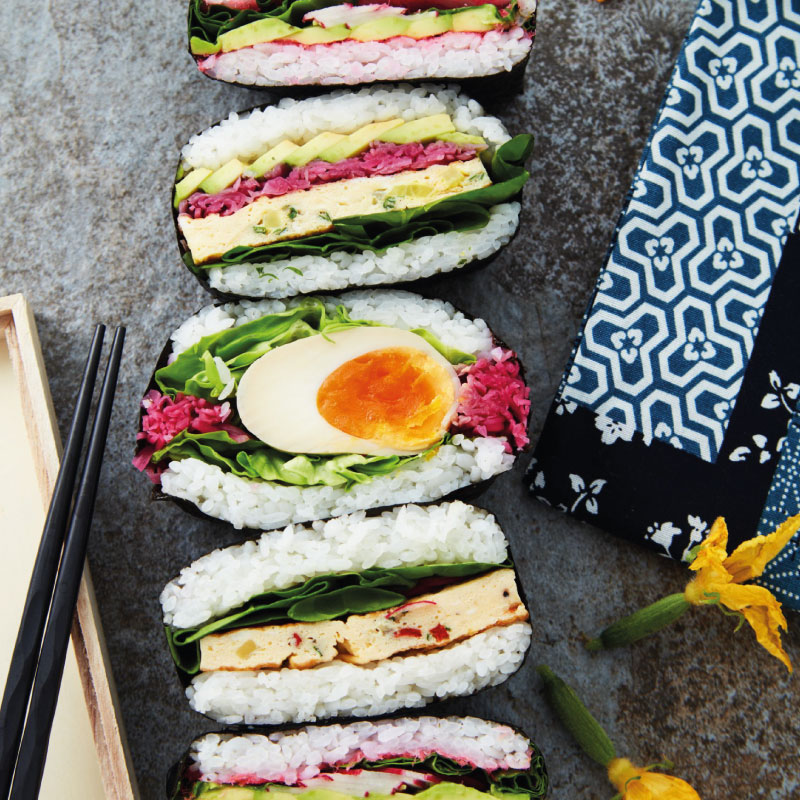 Takuan Tamago & Avocado Onigirazu
Preparation time: 30 minutes
Cooking time: 20 minutes
Makes: 4 pieces onigirazu
| | |
| --- | --- |
| 1 | avocado, deseed and sliced |
| ¼ cup | sakura denbu (seasoned cod fish condiment) |
| ¼ cup | red cabbage pickles (optional) |
| 3 cup | cooked sushi rice |
| 4 | nori sheets |
Sweet Radish Pickle Tamago:
| | |
| --- | --- |
| 3 | QL Omega eggs |
| 3 tbsp | roughly chopped takuan (pickled daikon) |
| 1 tbsp | roughly chopped takuan (pickled daikon) |
| 1 tbsp | finely chopped red chillies (seeds removed) |
| 2 tbsp | finely sliced chives |
| 1 tsp | salt |
| ½ tsp | black pepper |
1. In a large mixing bowl, whisk eggs with takuan, red chillies, chives, salt and pepper.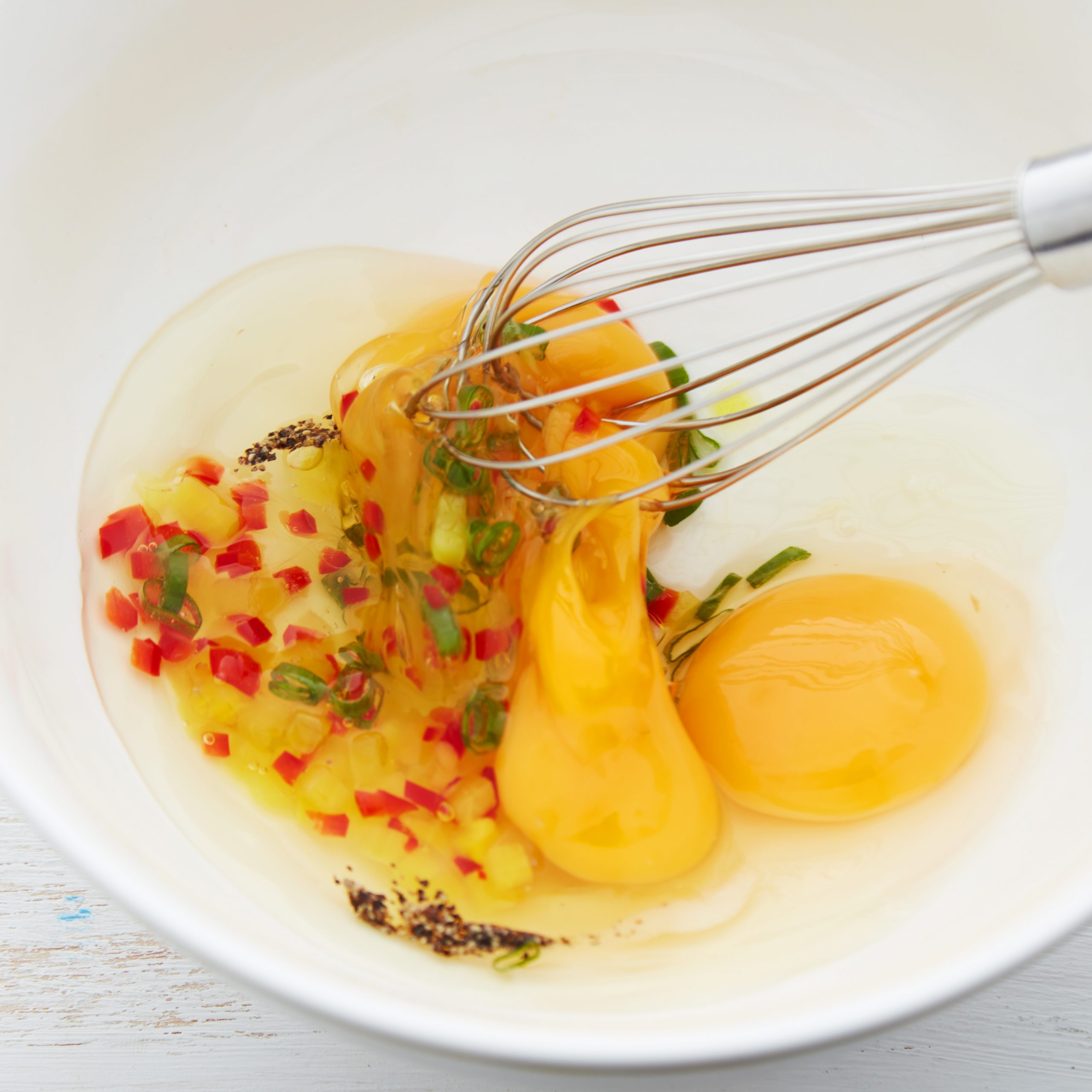 2. Fry takuan tamago in a non-stick pan with some oil, over medium-high heat.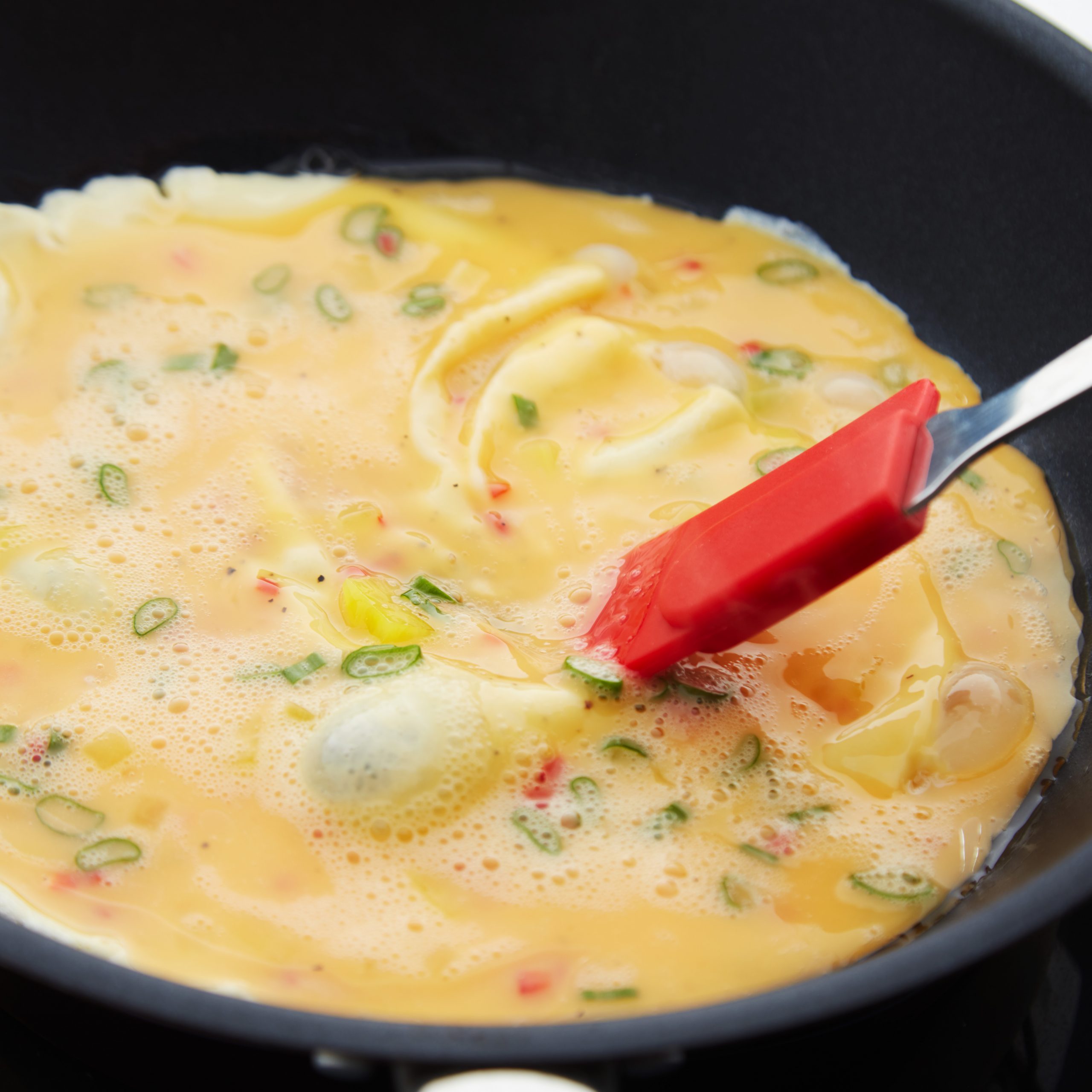 3. Allow takuan tamago to cool before slicing into squares.

4. To assemble - place a nori sheet with the corner pointing upwards. Evenly spread sushi rice into a square shape in the centre of the nori.

5. Scatter 1/2 - 1 tablespoon of sakura denbu onto the rice. Next, place takuan tamago, followed by a layer of sliced avocados and red cabbage pickles.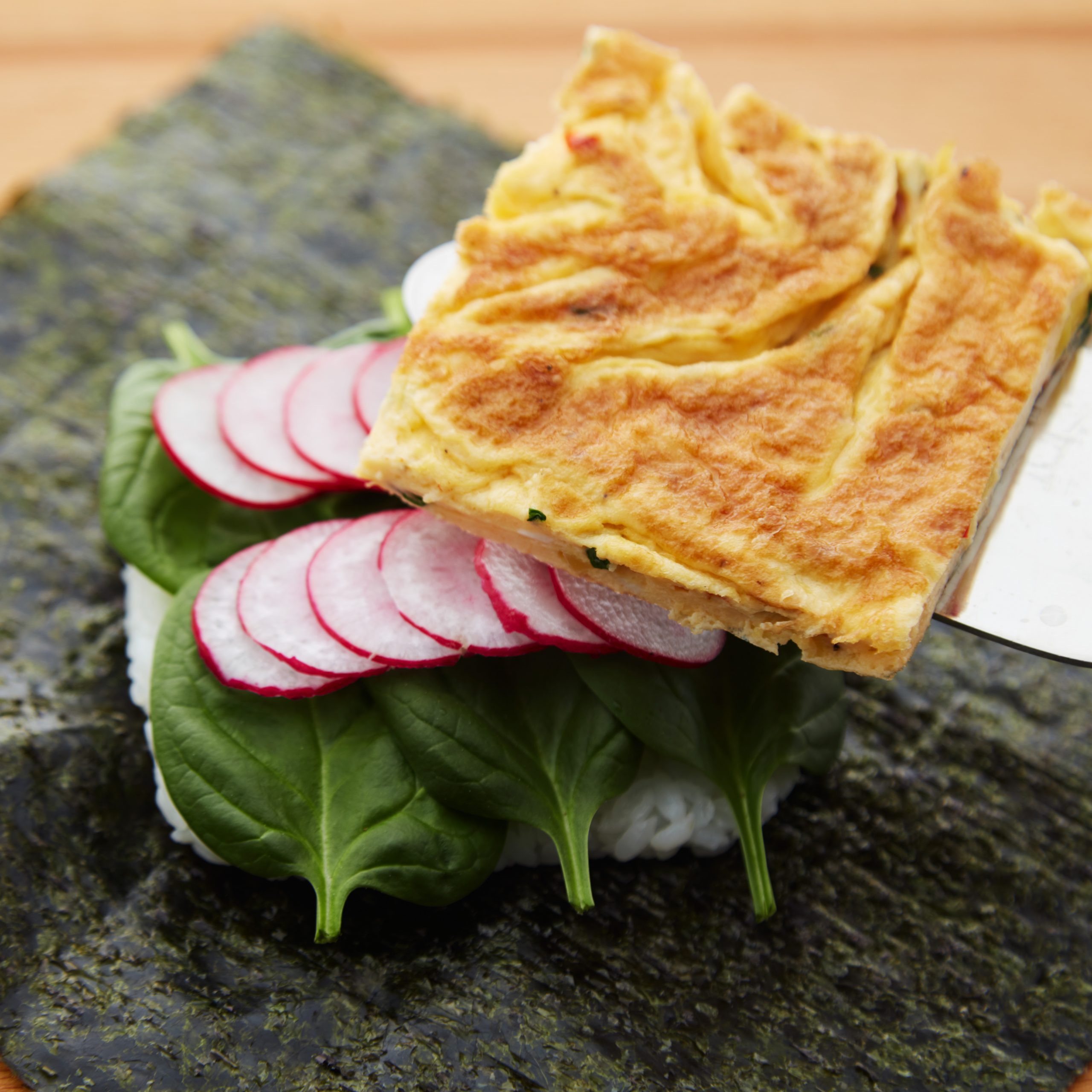 6. Top with more rice and sakura denbu, and wrap nori sheets tightly into a square.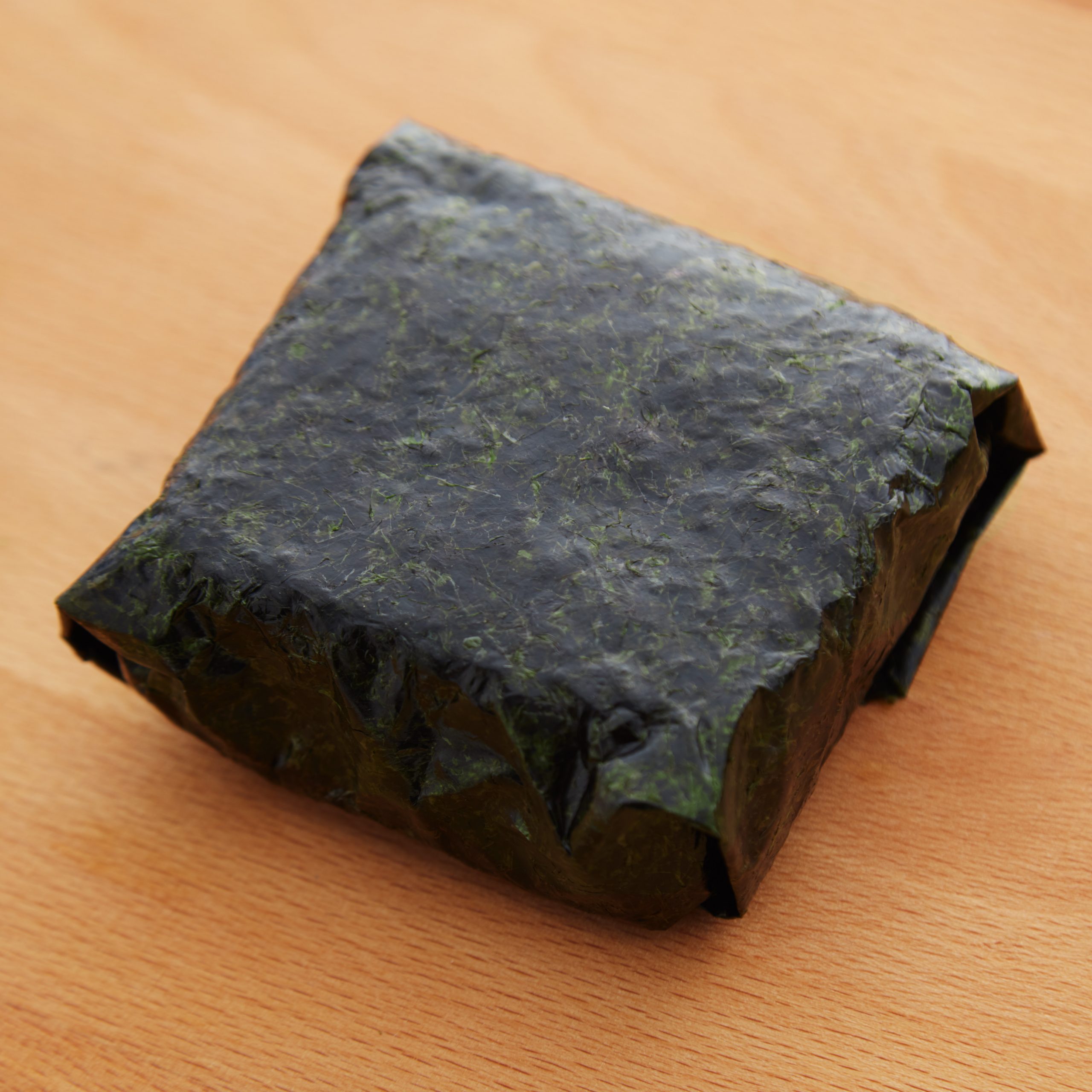 7. Wrap onigirazu in a piece of cling wrap with seam side down to further secure it. Rest for 5 minutes before cutting. (Note: Don't forget to make a mental note on which side you wish to cut the onigirazu in half).
8. Use a sharp and lightly wet knife to cut onigirazu into half. The wet knife will prevent rice and nori from sticking onto your blade, and the cross-section of the onigirazu will be cleaner.